UNITR, manufactured by the Swiss company MT ROBOT AG, covers a whole range of applications including logistics, floor cleaning and quality assurance, through to safety and inspection tasks. S300 Professional safety laser scanners ensure that maneuverable vehicles can always move around without having a collision.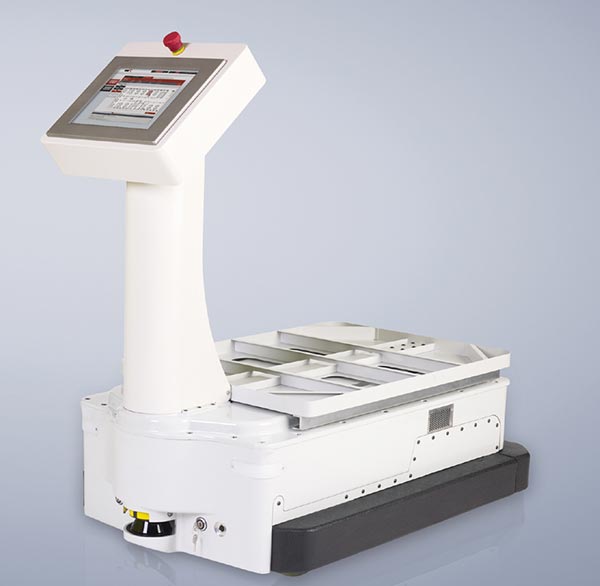 UNITR robot from MT Robot
Compact and mobile transport systems, autonomous monitoring vehicles, or movable service robots for industrial, domestic, or public applications - all of these require reliable protection to prevent collisions among one another, with people, or objects in the surrounding area.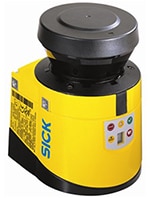 S300 Professional
Thanks to the S300 Professional from SICK, there is now a safety laser scanner that offers performance characteristics that primarily include a 270° scan area, encoder inputs for recording the travel speed, and dynamically adaptive protective fields, thus providing new solutions for vehicles such as the UNITR service and transport system. The sensor is approved according to IEC 61496-3 (type 3) and IEC 61508 (SIL2). As a mobile protection system, the S300 Professional relies on a compact design, low weight, and minimal power consumption.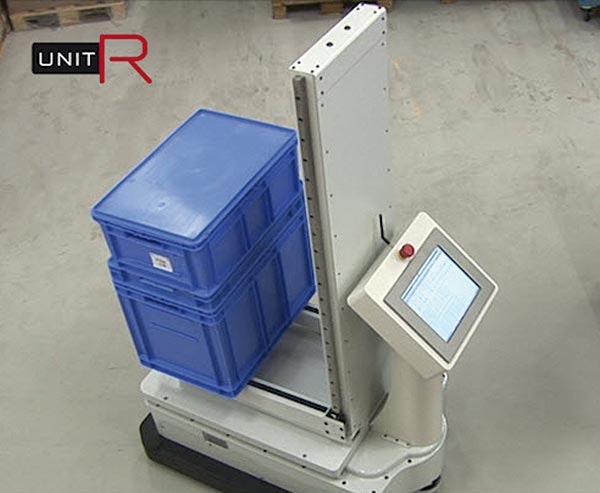 MT ROBOT AG - provider of complete mobile solutions
UNITR was developed by MT ROBOT, an independent, medium-sized company based in Zwingen, Switzerland. The vehicle forms the basis for individual complete solutions. The aim is to automate processes and increase quality while maintaining or even increasing flexibility. Flexibility is also a deciding factor for MT ROBOT as the modular design of the UNITR ensures that it can be implemented with vehicles from a large variety of customers completing different tasks. In hospitals, for example, UNITR vehicles can be equipped with transport modules for drugs, sterilized materials, linen, and meals. While in the manufacturing sector, UNITR helps to complete a variety of tasks with modules for small loads, tools and assembly racks, or residual materials. In the pharmaceutical sector UNITR provides intralogistic support, for example, when transporting trays, small containers, sample holders, sundry supplies, cleaning agents, and waste.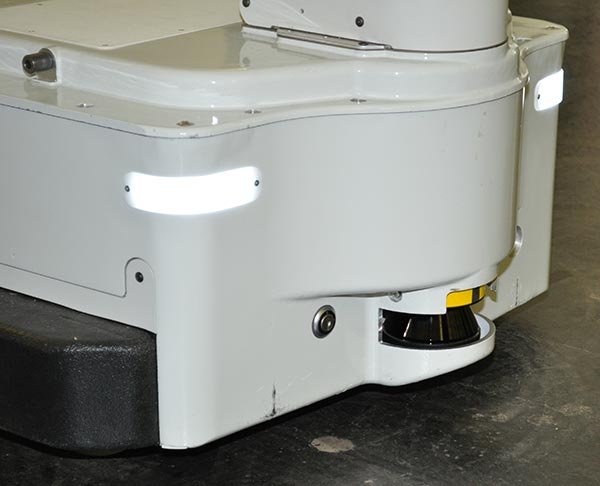 Safety laser scanner S300 Professional in the UNITR
Efficient collision protection is essential as the UNITR nearly always moves in areas where people are present. Andreas Drost, CEO of MT ROBOT AG, emphasized that the S300 Professional is able to meet the constructional, operational, and safety-related requirements of such a mobile system, and continued by confirming that SICK is an internationally recognized partner with an outstanding reputation for safety applications in this sector.