Maintenance work according to facility use and information on where queue times are shortest - both made possible at Europa-Park in Rust by 2d laser scanners from SICK.
More than 100 attractions and shows, 13 European thematic areas, and ten spectacular roller coasters - all that comprises the Europa-Park located in the triangle where Germany, France, and Switzerland meet. Every year, the amusement park records well over four million visitors. It is understood that during peak hours, there might be a wait to enjoy attractions like Silver Star, Poseidon, or the blue fire Megacoaster powered by GAZPROM. Thus, it is helpful when staff can tell guests where things are a bit quieter at the moment - which surely increases the pleasure of visiting the park. This constitutes one reason why those in charge searched for a solution to determine utilization of the individual rides. The other reason is optimization of maintenance work: shorter intervals for frequently used attractions, longer ones wherever the rush is less intense sometime. LMS100 2d laser scanners help solve both tasks simultaneously.

LMS100 achieve nearly 100-percent counting rate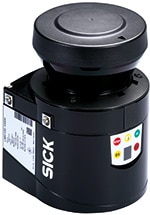 LMS100 2d laser scanner

Europa-Park in Rust has equipped a number of roller coasters with LMS100 2d laser scanner from SICK.They monitor the access areas to the rides, detecting persons that wish to use the respective ride. Since the sensors achieve a 100-percent counting rate, one can make reliable assessments regarding both utilization and the current rush at the rides. Since Europa-Park is equipped throughout with an optical fiber network, fast data transfer between the individual facilities and the parks IT center is possible. In order to permit seamless integration of the 2d laser scanner into the network, SICK has provided it with an OPC interface, integrating additional special software properties. Doing so permitted simple and cost-effective integration into the IT infrastructure.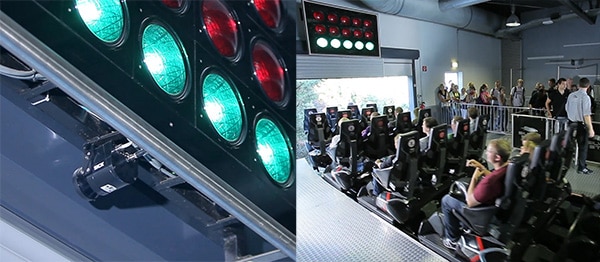 LMS100 2d laser scanner at Silver Star[/caption] Less maintenance required, shorter waiting times, more motivation among operating staff, and satisfied visitors - Europa-Park is very well prepared for the future millions of visitors.