From laser-based bar code scanners and high-end solutions with 2D cameras to RFID technology: SICK is synonymous with years of know-how and experience in all automatic identification technologies. This means that SICK is also able to provide comprehensive consulting services to help customers choose the right technology at the earliest possible stage - implementing the ideal solution to meet all requirements and achieve the optimal cost/benefit ratio.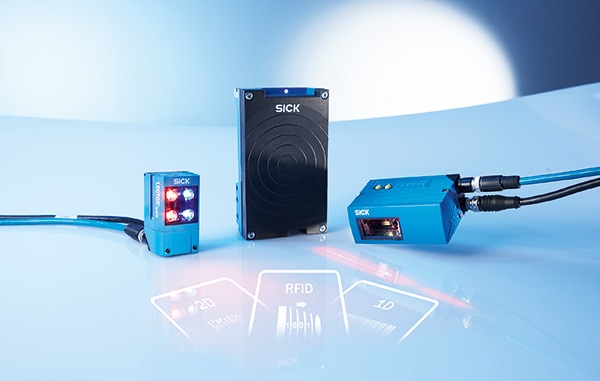 Depending on the informational and application-related requirements of the particular industry, 1D bar codes, 2D codes and RFID transponders can have specific advantages or disqualifying criteria in different applications. Aspects such as the amount of data, transport speeds, scanning range or reading distance, field of view, and ambient conditions can play a critical role depending on the specific application in question. Top consulting services can only come from a company that has extensive experience in all three technologies. Industrial durability, high read performance, quick and easy diagnostics, and security for the future all play a critical role on the path to finding the ideal solution.
IDpro from SICK: Three technologies - one integration concept
It is not uncommon for one company to require the use of multiple identification technologies across different processes as a result of varying conditions. Also, process optimizations or changing requirements often necessitate the use of multiple identification technologies or, if necessary, even a subsequent technology modification. From an economic standpoint, however, a modification only makes sense if the identification systems are based on a single platform and if the devices have the same performance and connectivity. Featuring a scanner, camera and RFID, the IDpro showcases SICKs expertise in all three automatic identification technologies. All IDpro devices are characterized by uniform connectivity, an identical user interface and a consistent accessory concept.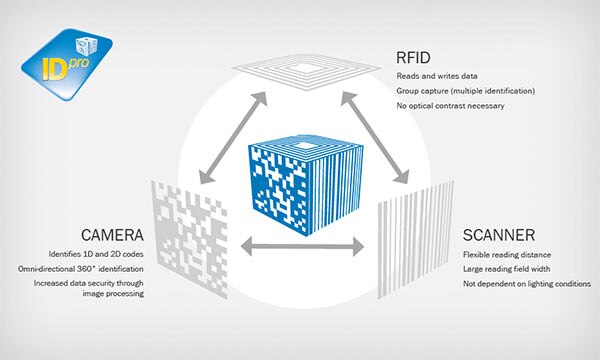 Click to enlarge
Flexibility thanks to single device platform
The single device platform provides increased flexibility. Investments in a specific identification solution are not necessary until after the requirements have been fully established. If the identification devices - whether RFID, laser-based bar code scanners or image-based code readers - all have the same interfaces and speak the same language, then the actual decision can wait until very last step. Even switching from one identification solution to another is simple, thanks to the single platform. Here, a uniform interface design makes converting the data from bar code to RFID easy.
Perfect interaction: Hybrid systems from SICK
In order to achieve an extremely high read rate despite difficult application requirements, a combination of technologies may also be necessary, such as in self-service bag drop systems at airports. In this case, the simultaneous use of both RFID and bar code technology is often the best solution for satisfying the diverse requirements. Hybrid systems from SICK are built around proven individual components and, as scalable solutions, can be accurately adapted to meet the specific requirements of the application.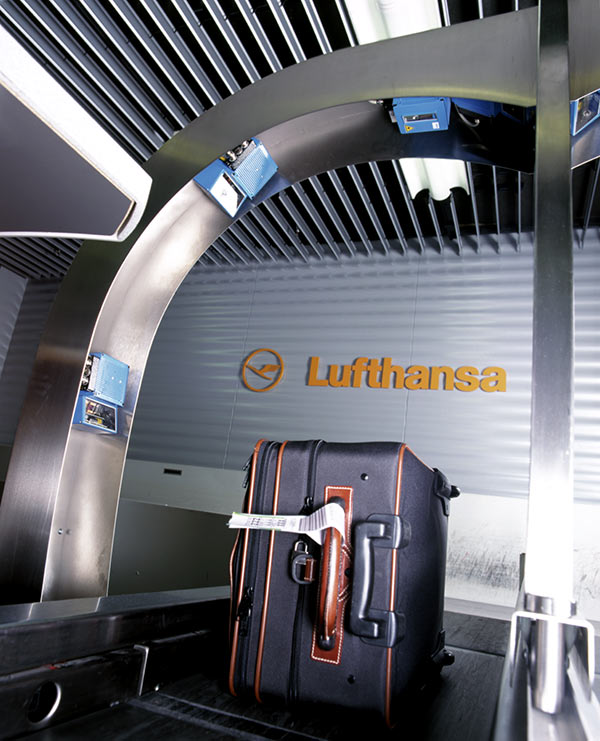 The Airport Luggage Identification System (ALIS) uses both scanners for the identification of 1D codes and UHF ALIS hybrid track and trace system identifying pieces of luggage RFID antennas. Particularly when it occurs in baggage sorting processes at airports, unread labels lead to extremely costly delays or errors. Increasing the read rate by just a few percentage points is enough to help minimize baggage sorting costs. As a single source for all your technology needs IDpro from SICK ensures your investment over the long term for the ideal auto ident solution and the optimal cost/benefit ratio. The following videos show how scanner, camera and RFID technology with IDpro from SICK can be used e.g. for identification of engine blocks, tires, driver assistance in narrow aisles and storage places or track and trace in pharmaceutical packaging lines.
Watch all IDpro videos from SICK