Retail and warehousing
Do you operate efficiently? Intelligent sensors in retail and warehousing.
The global economy is becoming increasingly more complex, and so are the logistical demands placed on manufacturers, traders and sales departments. As an independent sensor expert, SICK offers tailor-made products and technologies and many years of experience in control, identification, monitoring and measurement processes. Our intelligent sensors reduce the complexity of our customer´s logistics solutions, thus contributing to increased value creation. At the same time, SICK sensors can be integrated into any system environment, and as such they offer a high degree of investment security. Intelligent sensor solutions from SICK - for a fast, efficient and economical logistics chain.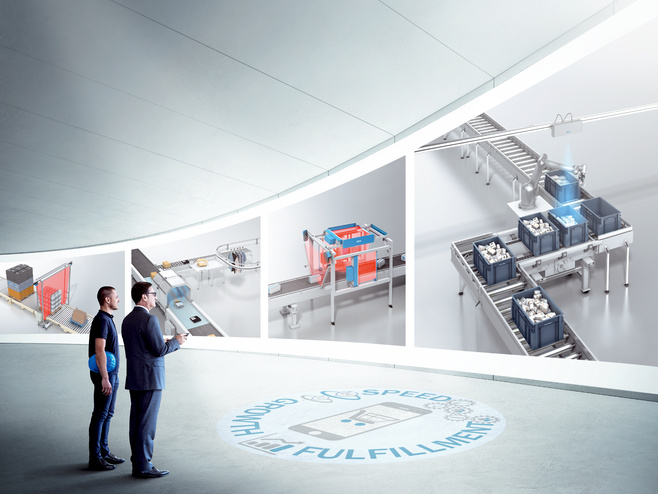 Greater efficiency in the entire supply chain
Intelligent sensor solutions from SICK are driving forward networking in production and logistics.
Working together as equals
Thanks to sensors from SICK, robots perceive more precisely. For all challenges in the field of robotics: Robot Vision, Safe Robotics, End-of-Arm Tooling, and Position Feedback.
Find out more
Industry 4.0 is picking up speed: Automated flexibility for mobile vehicles and carts
Our modular solutions portfolio for mobile platforms now makes it possible to implement line guidance, navigation, positioning, environmental recognition, security and load handling with ease.
By partnering with us, you can benefit from our expertise in the functional safety of productivity-increasing safety solutions. So that your processes run smoothly, man and machine work as a team, and we can jointly push the boundaries of what is achievable.
TOP