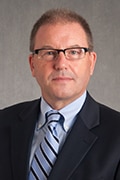 Tony Peet
CEO
Tony Peet joined SICK, Inc. in March 2012 as President of Sales. He is responsible for the growth of sales and marketing within the U.S. with a focus on strategic industries, regional sales and new marketing initiatives.

Peet graduated from West Cumbria College, England with a degree in electrical engineering. He has global experience in general management, strategic marketing and sales leadership. Peet previously worked as the Managing Partner for Pazro Business Consulting and as the Vice President of Minco Products Inc. before coming to SICK, Inc.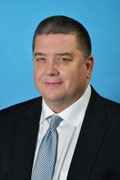 Steve Ryan
President, SICK, Inc.
Steve Ryan joined SICK, Inc. in January 2017. He serves as the President of SICK, Inc., a member of the Management Board, and is responsible for overall growth and operations of the business. Ryan, along with the other board members, focus on sales, marketing, product management, customer care, and services in order to deliver an Amazing Customer Experience.
Ryan graduated from Worcester Polytechnic Institute (WPI) with a BSEE. He has taken related course work towards a MSCS from Fairleigh Dickinson University and been through extensive Executive Leadership training in previous roles. He has 25+ years of experience in Industrial Automation and deep expertise in the process, hybrid process, and discrete industries.
Before coming to SICK, Ryan was the Business Lead at Rockwell Automation, Lead Process Business at General Electric, and most recently, was President at M+W Automation (part of M+W Group EPC) where he deliver significant growth.
Ryan's leadership style combines a strong passion for accelerated business growth, deep strategic development, and execution rigor with a solid understanding, belief, and leverage of The SICK Way; our company's culture.
SICK Product & Competence Center Americas, LLC - Management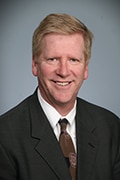 Marty Greimel
President, CEO
Marty Greimel joined SICK, Inc. in August 2003 as Director, DIV01. He is responsible for both the Regional Product Center and Regional Competency Center for SICK in North and South America. Having experience with many SICK divisions and Corporate Solutions Centers, Greimel works with SICK AG to create the most effective development/production of new products and solutions for the region.
A graduate of the University of Minnesota, Greimel received a degree in mechanical engineering. Prior to joining SICK, he worked at Honeywell where he was responsible for the Building Systems business and the Commercial OEM business.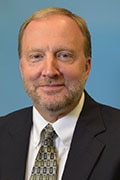 Bob Lomicka
President, SICK PCA
Bob Lomicka joined SICK in November of 2001 as Engineering Manager, then moving on to Senior VP of Engineering and Production, and most recently in 2017 as President of SICK PCA. He is responsible for the operation and the engineering teams within SICK PCA.
A graduate of North Dakota State University, Bob received a degree in mechanical engineering. Prior to joining SICK, he worked at Honeywell for seventeen years.
TOP