To maintain clean air, harmful emissions such as waste gases or dusts must be qualitatively and quantitatively recorded and kept to an absolute minimum. As the only provider of in-situ measurement technology and solutions for extractive gas analysis, SICK can help customers adapt to the most varied of conditions.

In-situ: direct in-process measurement
Innovative in-situ measurement technology is suitable for direct installation in site, e.g. on the chimney. The analyzers measure in-situ, that is directly in the process under actual operating conditions. They are primarily characterized by their minimal maintenance requirements and extremely short response times. SICK's in-situ analyzers are available in two different versions. The cross-duct devices supply representative measurement results across the entire channel cross section, while measuring probe devices are only fitted to one side of the stack.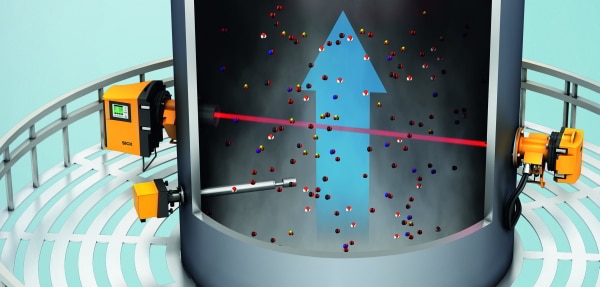 In-situ measurement technology is suitable for direct installation in site.
Fast and reliable in-situ measurement - also as Ex version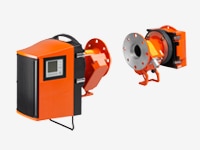 One example is the GM32 gas analyzer, which has a long track record both in emission monitoring as well as in process control applications. This rugged all-rounder is also available as an Ex version for gas temperatures of up to 650°C. The analyzer is mainly used in power plants, cement works, in the kraft pulp industry, as well as for measurement tasks in the oil and natural gas industry, and for emission monitoring downstream of sulfur recovery units or fluid catalytic cracker units.
High-precision dust measurement with Dusthunter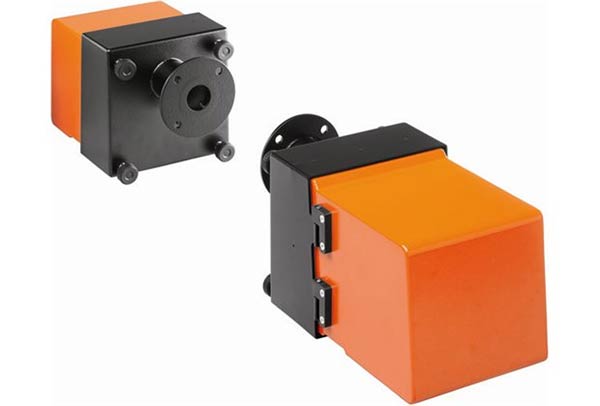 Even the emission of dust particles results in air pollution. With its DUSTHUNTER T product family, SICK offers reliable technology for high-precision dust measurement. The measurement principle of laser-based light scattering allows even very small dust concentrations to be measured. The compensation of background radiation and ambient light, automatic testing of zero and reference points, as well as a soiling check mean the system delivers stable and reproducible masurement results. Measurement tasks in hot or aggressive measurement media, for example, are no problem for the DUSTHUNTER.
Extractive measurement for varied measuring tasks
In contrast to on-site measurement, extractive gas analyzers remove part of the gas to be measured from the gas channel, prepare it and guide it to the analyzer module. Everything is optimally designed for the most varied measurement tasks: from gas sampling via selected sensors and optimized gas conditioning, through to the selection of numerous extractive gas analyzers and systems.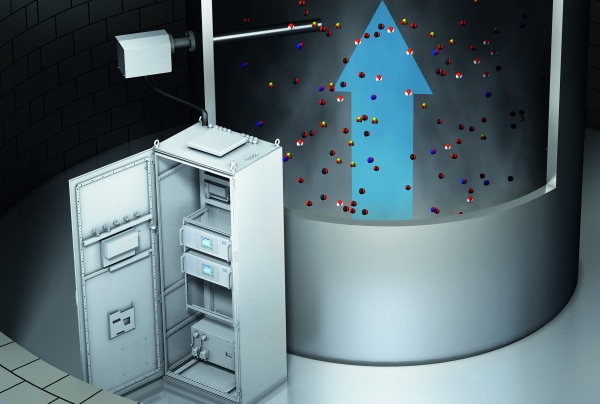 Extractive gas analyzers remove part of the gas to be measured from the gas channel.
Measuring more than 60 different gas compounds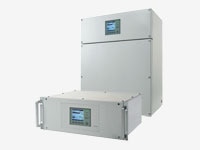 With the GMS800, SICK offers an innovative product family of extractive gas analyzers which can measure more than 60 different gas compounds. The GMS800 is characterized by its modular design: up to six analyzing modules, one gas module, I/O modules and an operating unit. Standardized 19" housing as well as system enclosures optimized for installation in cabinets can be used for economic system integration. Wall mounting enclosures with ATEX approval for Ex zones can be used in harsh industrial environments. Equipped with modern software, the GMS800 provides all the required interfaces needed for remote monitoring via networks through to the connection to a process control system.
Innovative measurement of mercury in fue gases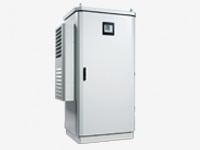 Further proof of SICK's technological expertise in the area of emission measurement comes in the form of patented direct Hg measurement by the MERCEM300Z. Atomic absorption spectroscopy using the Zeeman effect enables extremely precise measurement of mercury. In addition, the analyzer does not require any chemicals and is characterized by its low maintenance requirements. This makes the MERCEM300Z the current benchmark for continuous mercury analysis of waste gases from incineration plants and cement works.