Positioning and data transmission at the stacker crane
Positioning and data transmission at the stacker crane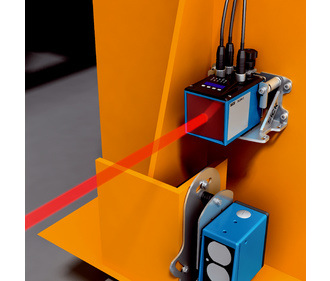 The DL100 long range distance sensor positions the driving unit. The high resolution and repeatability of the sensor allows high speeds and accelerations. The ISD400 optical data transmission system included with the storage and retrieval system enables it to communicate with the warehouse control system.
Do you have any questions or would you like a personal consultation?
From micron to mile. In all dimensions. Scanning range in all dimensions, exact results in all environments.
TOP