Ground transportation
Straddle carriers, automated guided vehicles, terminal tractors, and heavy trucks are used to transport containers between several different areas in the container yard. While some of these moves are automated, others are not and benefit from sensors that assist in operator performance and productivity. SICK's sensors are here to help.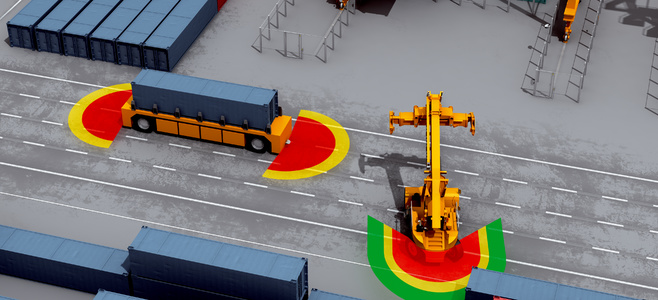 Greater efficiency in the entire supply chain
Intelligent sensor solutions from SICK are driving forward networking in production and logistics.