Over half of the around 80 biomethane plants in the UK measure the gas volume upstream of the infeed using FLOWSIC500 units from SICK. British system integrator Thyson in particular values the trouble-free ultrasonic compact gas meter, which was designed especially for custody transfer applications in natural gas distribution.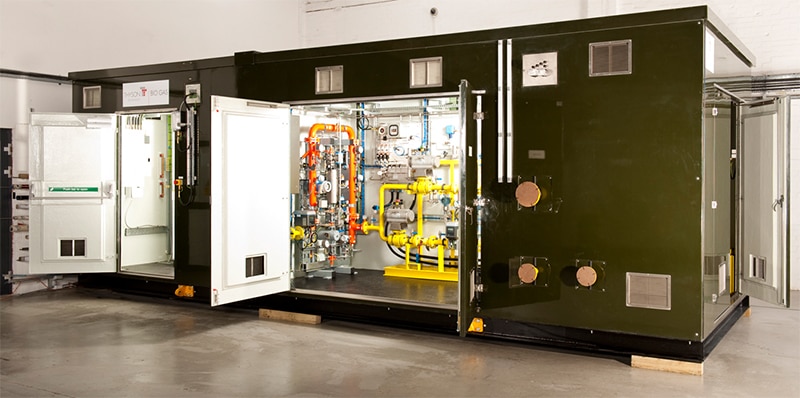 In essence, a biogas plant consists of the fermenter or digestion tower, cleaning stages, the gas preparation, and the infeed. Organic waste such as straw, food scraps, or waste water are decomposed by bacteria into raw gas. The raw gas is then dried, sulfur is separated out, and the gas is enriched with liquid petroleum gas if necessary in order to process it into synthetic methane.
Custody transfer measurement is needed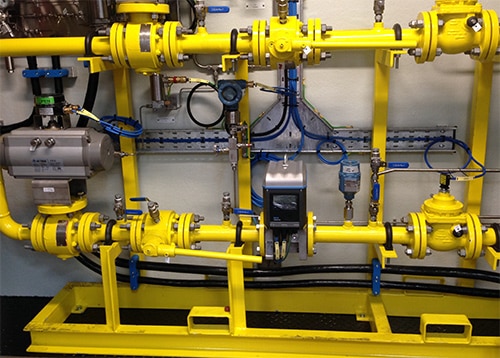 Here, the changing levels of methane, oxygen, and hydrogen sulfide need to be monitored to ensure the efficiency and safety of the processes. Upstream of the infeed, the pressure also needs to be reduced, the gas composition needs to be redetermined, the energy content needs to be determined, and the accrued gas amount needs to be accurately converted to standard cubic meters. Otherwise suppliers run the risk of failing to meet the specific requirements of the gas distribution networks or of suffering significant billing losses.
As a subgroup of the natural gases, biomethane is subject to a range of standard regulations in the UK, including in relation to custody transfer. In many cases, British infeed stations still use turbine flow meters. By contrast, engineering service provider Thyson Technology has been designing and building all of its gas transfer modules with the compact ultrasonic gas meter FLOWSIC500 from SICK since 2014. Here, the key factor is the high accuracy of the device, coupled with its reliably fault-free operation.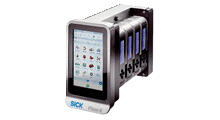 Each of the around 50 Thyson gas transfer modules that have been installed to date consists of a pressure regulator, an analyzer cabinet, an odorizing system and communication telemetry modules, combined with a FLOWSIC500. The gas meter is calibrated at 8 bar on an accredited test bench prior to installation. This qualifies it for gas billing in accordance with the British ME2 standard. The meter is connected to a Flow-X flow computer from SICK, which converts the gas quantities, logs events and parameters and generates reports. Gas meters with a nominal width of DN50 are used primarily to measure flow rates between 50 and 80 m³/h.
Despite the fact that production costs are still high, biomethane is gaining popularity worldwide. This is being driven not only by climate protection targets, but also by the desire for independence from oil and gas imports. Organic raw materials and waste potentially offer huge energy potential.
Related posts:

Sustainable measuring solutions in the energy industry
Onshore gas measurement with FLOWSIC600
Ultrasonic flow measurement for steam: the smart choice