Advantages

Sender and receiver in a single housing. One sensor – many advantages.
With fork sensors, the sender and receiver are combined in one housing, eliminating the need for time-consuming alignment. Sender and receiver are perfectly aligned to one another. This ensures high process reliability. In addition, fork photoelectric sensors are not sensitive to ambient light. By combining a sender and receiver in one housing, fork sensors can be quickly and easily mounted and are immediately ready for use. Separate mounting accessories are not required, and the electrical connection is reduced to one device. The large selection of different fork sizes, simple mounting and the very high process reliability are just some of the advantages of fork sensors from SICK. Typical applications include the detection of labels as well as objects of many different sizes and textures.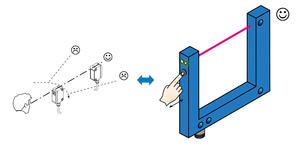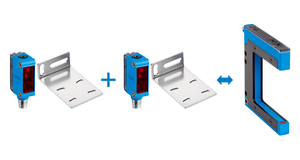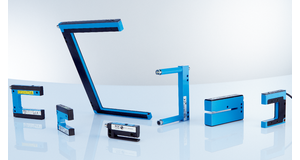 One-way systems united in the fork design: quick and easy mounting as well as perfectly aligned sender and receiver for high process reliability in label and object detection.

Label detection – quick or universal solution
Transparent, glossy and metallic labels; white, opaque and colored carrier material; thin films; film on film, paper on paper – modern labeling machines are confronted with a variety of material textures and optical properties. Fork sensors from SICK are the perfect solution here. Optical fork sensors reliably detect opaque labels, for example, even at high process speeds. Ultrasonic fork sensors are perfect for optically challenging labels and carrier materials because the sensors detect regardless of color, labeling, pattern, transparency level and gloss level. The WFS and UFS fork sensors were specially developed for labeling processes and can be mounted directly on the dispensing edge.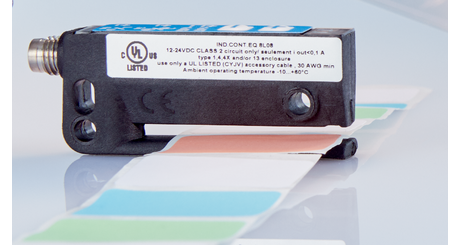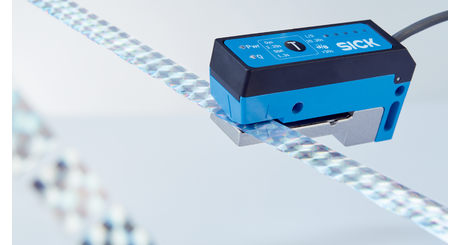 The specialists in labeling processes: the WFS and UFS.

Object detection – quick, easy and precise solution
Fork sensors for object detection from SICK can be used in countless applications. In addition to simple presence detection of objects for process control, fork photoelectric sensors are also used for the following: counting objects, detecting previously defined fill levels, registering defined object heights or missing components on devices, and detecting holes and recesses. The fork sensors from SICK are fitted with different light sources (infrared LED, red light LED or laser light). Due to the different fork widths, the sensors are well-suited for different object sizes and installation spaces and therefore for a wide range of applications.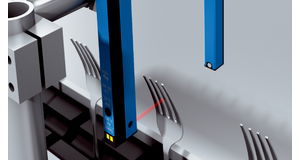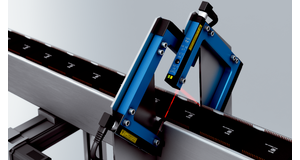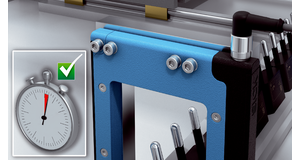 Whether small or large, transparent or opaque, quick or precise: the wide range of fork sensors from SICK has the right solution for the detection of numerous objects.