Automotive and part suppliers
Automotive and part suppliers
Achieving more with intelligent sensors
As an independent and world-leading developer and manufacturer of intelligent sensor systems, SICK has been shaping the automotive industry for decades. Whether on a large or a small scale, SICK's "Sensor Intelligence" helps make production safer, faster and more flexible. Hazards and sources of errors (such as the installation of incorrect components) are detected and eliminated. Intelligent safety sensors ensure optimum safety for people and machines. A variety of Auto-ID technologies support the tracing of installed components.
This is where SICK uses its comprehensive industry and sensor expertise to produce ideal solutions.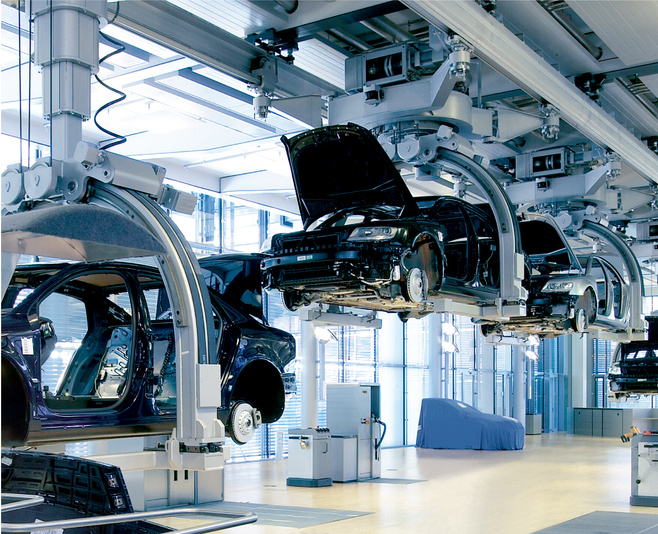 Greater efficiency in the entire supply chain
Intelligent sensor solutions from SICK are driving forward networking in production and logistics.
Working together as equals
Thanks to sensors from SICK, robots perceive more precisely. For all challenges in the field of robotics: Robot Vision, Safe Robotics, End-of-Arm Tooling, and Position Feedback.
Find out more
Industry 4.0 is picking up speed: Automated flexibility for mobile vehicles and carts
Our modular solutions portfolio for mobile platforms now makes it possible to implement line guidance, navigation, positioning, environmental recognition, security and load handling with ease.
TOP