Advantages

Fits flexibly into the narrowest corners
The combination of fiber-optic sensor and fibers is an excellent solution for a wide range of applications. Challenging detection tasks can be solved in combination with the matching fibers thanks to the comprehensive adjustment options of the fiber-optic sensor.
The comprehensive fiber portfolio from SICK satisfies all requirements regardless of whether the size, mounting options, material resistance or suitability for a special application is the deciding factor.
Bussystem

When using the fiber-optic sensors in bus operation, up to 16 devices can be connected to a bus system. This creates several benefits.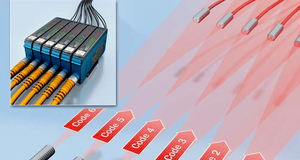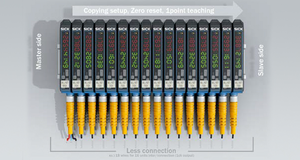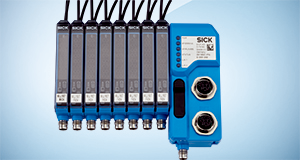 Fieldbus gateways

Using the fieldbus gateway, up to 16 fiber-optic sensors (WLL180T and KTL180) and distance sensors (OL1, OD Mini Pro, OD5000 in combination with the AOD1 evaluation unit) can be integrated into a network. All sensor data can be read out and written on the sensor using the fieldbus gateway. Settings can also be made and reviewed in this way (e.g. in the event of format or product changes) if the sensors are installed in hard-to-reach places.
The sensor and therefore the machine status can be determined at any time with the monitoring of sensor data, and diagnostic functions can also be implemented. All sensor data is transmitted to a fieldbus cable, which considerably decreases wiring effort.
Wide selection of accessories