Productivity of a machine is the key to efficient automation. Smart Sensor Solutions powered by IO-Link ensure consistency in automation networks, thus opening up potential for effective application solutions. [with video]
Video from IO-Link consortium: What is IO-Link?
More productivity through flexibility is the maxim when realizing new machine concepts. In this connection, flexibility depends directly on the technical automation functions that innovative sensors, for instance, can provide. Demand by end customers vis-à-vis machine manufacturers for intelligent sensor technology has therefore risen continually for years. It allows developing machines for as great a variety of product variants as possible - yet also adapting them to the regional requirements within the global market and enhancing productivity of machinery in general. Consequently, producers of machines are increasingly searching for innovative solutions in automation technology.
The solution: Smart Sensor Solutions powered by IO-Link
A technological pioneer in the area of IO-Link, SICK has made a decisive contribution by means of continuous investment in sensors innovations. With Smart Sensor Solutions powered by IO-Link, SICK relies on the latest sensor technologies and their integration into the IO-Link global communication standard. Special focus is also on decentralization of smart automation functionalities within a network, since they have an immediate effect on the productivity of machines.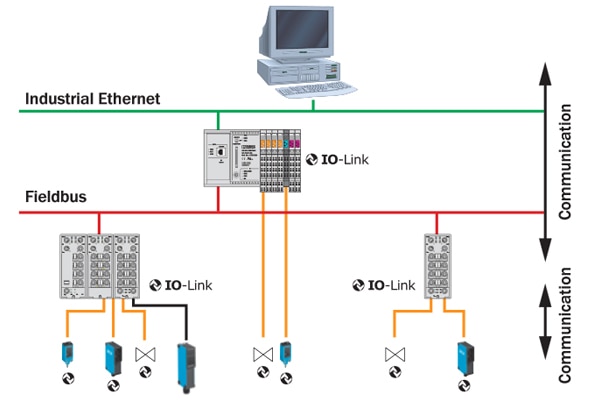 Innovative functionalities amount to added benefit
Due to functionalities that were impossible to implement in the past, the intelligence and communication capability of the Smart Sensor Solutions open up new potentials for enhanced machine productivity. The possibility of adjusting sensors flexibly via the automation system is advantageous especially in the case of machines undergoing frequent changes of formats, compositions, or product variants. In particular, machines and plants in the packaging, assembly, wood- and glass-processing industries as well as in the plastics and rubber industries benefit from this functionality, since downloading parameters directly from a controller to any number of sensors simultaneously saves time, avoids errors, and can be documented at any time. In plants requiring reliable and affordable detection of count values or measurement of speed or rotational speed, respectively, the functionality of a high-speed counter proves its worth. An additional functionality feasible due to IO-Link is time measurement. It optimizes processes in which exact recording of time serves to determine lengths, to control the number of clock cycles, to distance objects, or in which effective slip control is desirable.
Example: Packaging machine with IO-Link:
(Click fullscreen on YouTube player)
The possibility of using Smart Sensor Solutions to detect, measure, sort, and verify profiles optimizes product and process quality in many places or contributes to increased machine performance. In those instance where one has to expect a major amount of interference signals related to the process or the environment, e.g. in plants for wood processing, the functionality of decentralized debouncing proves very useful. In the future, the continuous dialog maintained by SICK with leading players in the important industries will result in the implementation of further innovative functionalities.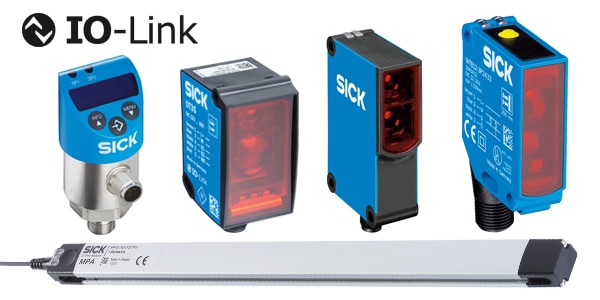 Integrated sensor technology from SICK in the packaging machine: PBS pressure switch, Dx35 distance sensor, WTB27C-3 compact photoelectric sensor, WTB12C-3 small photoelectric sensor, MPA analog positioning sensor
IO-Link: Communication standard with a future
Thus, Smart Sensor Solutions powered by IO-Link - integrated seamlessly into an automation network - open up new paths toward enhancing flexibility, reliability, efficiency, and cost reductions of machines. SICK will actively accompany this technological development in factory automation in the future as well.