Robot manufacturer and expert in linear technology HIWIN is using motor feedback systems from SICK in its new 6-axis robots for pick-and-place applications. This saves space and ensures that the 5-kilogram robot is also fit for future collaborative applications. The geographical proximity between HIWIN in Offenburg and SICK colleagues in Donaueschingen was a guarantee for successful cooperation and meant that implementing the SICK solution was a real win-win situation for both parties right from the start.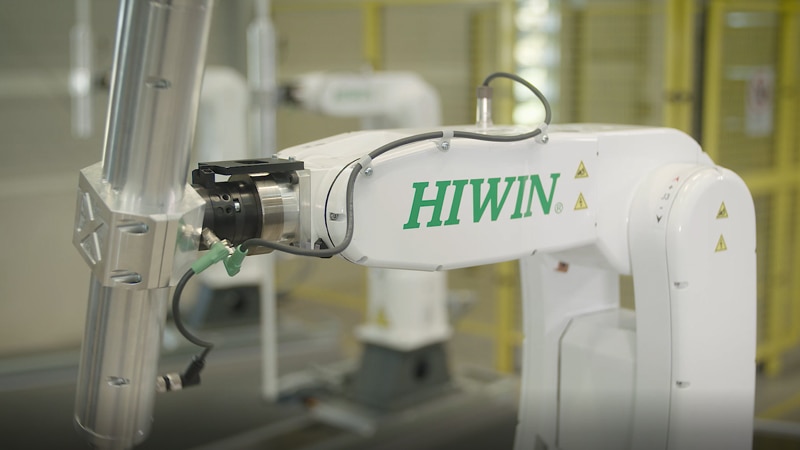 How do you build a robot that is both reliable and safe and which can also be adapted to meet the changing requirements of the future? This question must also have been what led robot manufacturer HIWIN to opt for Smart Motor Sensors from SICK. Product Manager Felix Herrling from Offenburg explains it as follows: "With motor feedback systems from SICK, we have chosen an extremely space-saving and reliable solution that will also be suitable for future robotics applications."
SICK's proven one cable technology is responsible for the space-saving and compact design of the motor feedback system used. The EKM36 has an integrated HIPERFACE DSL® interface and therefore offers all the well-known advantages associated with this: from minimal cabling requirements and the continuous production of histograms right the way up to permanent condition monitoring. And all via the two wires of the digital interface. From a mechanical point of view, the EKM36 is based on the proven 36 mm design. In this compact space, the HIPERFACE DSL® technology enables absolute position determination and a resolution of up to 20 bits per revolution as well as a maximum of 4,096 revolutions.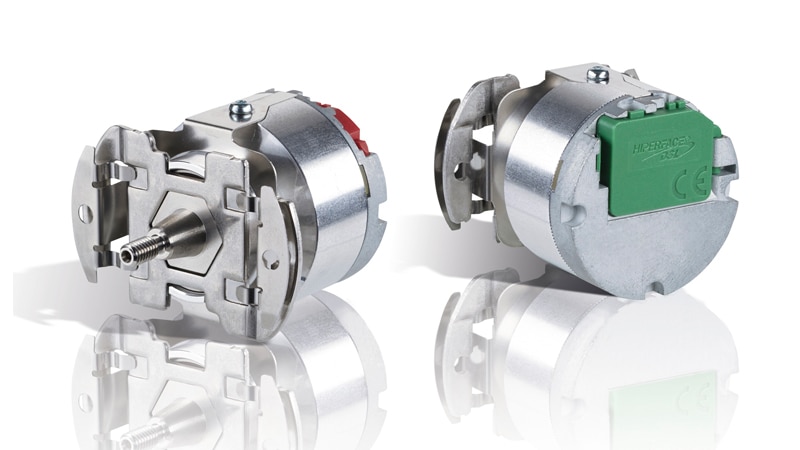 Accurate positions as the basis for automation
Thanks to the advantages of the EKM36, HIWIN achieves an extremely high level of accuracy with its RA605 6-axis robot. As a result, the jointed-arm robot is not only suited to handling small parts – it is also ideal for automated applications such as the mounting, deburring, and polishing of workpieces on production lines. The integrated pneumatic and electric gripper interface maximizes system reliability, reduces sources of interference, and simplifies the programmed movement sequences. What's more, HIWIN benefits from the SIL2 certification awarded to the encoder, which makes obtaining approvals in the European and American markets much easier. Safety certifications are also becoming an increasingly important factor for the Chinese market. The success of this cooperation between robot and sensor manufacturer means that a mini all-rounder is already available for the handling and pick-and-place sector.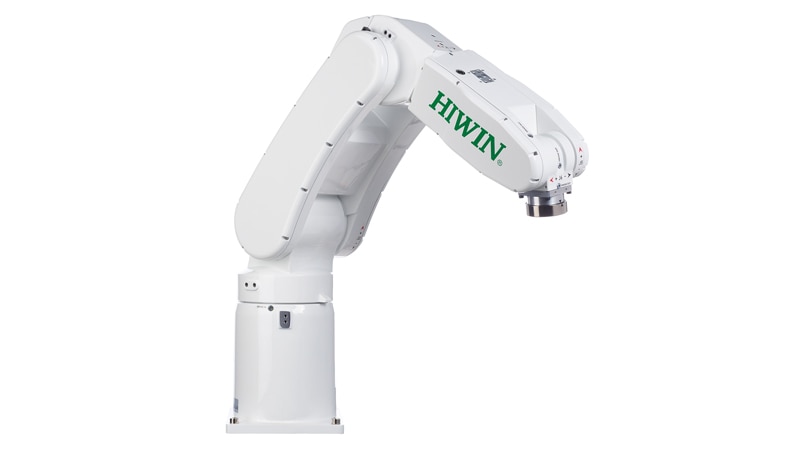 Cooperation leads to collaboration
Cooperation may be the watchword when it comes to the trend of the future of robotics. Yet in the smart factory of tomorrow, genuine collaboration between humans and machines will be what counts. Humans and machines that work hand in hand as equals. A future which SICK is not only thinking about with its motor feedback systems, but one which it is already making a reality with HIPERFACE DSL®. This was also a key argument for HIWIN in opting to use SICK products: "With the EKM36 and HIPERFACE DSL®, we have made a conscious decision to look to the future. Collaborative robotics is already up and running with integrated functional safety technology," says Herrling and goes on to explain that the product will be able to meet all standard requirements relating to functional safety in the future without having to replace components.
From Donaueschingen to the rest of the world
The Donaueschingen team could not be happier to have their Asian customer here in person in the form of the German subsidiary of the robot manufacturer in Offenburg, as it meant that helpful synergies could be developed without the arduous travel. The joint development of the successful implementation of the motor feedback system was and is a good example of how close SICK is to its customers. And this is a feeling that is clearly shared by the Offenburg-based customer: "The cooperation with SICK was excellent and went extremely smoothly," states Felix Herrling in praise of the Donaueschingen colleagues, and he declares everyone as winners with his closing words: "All our questions were answered expertly and promptly to our complete satisfaction by our dedicated contact."