For Industrieservice Schach, working with SICK as a one-stop supplier is paying dividends both technically and financially. Based in Nürtingen, Germany, the company uses state-of-the-art sensor technology in its membrane filter winding machines. This includes high-precision thickness and position sensors, opto-electronic detection and rotative displacement sensors, easy-to-integrate pressure and temperature sensors, as well as certified safety door switches and light curtains.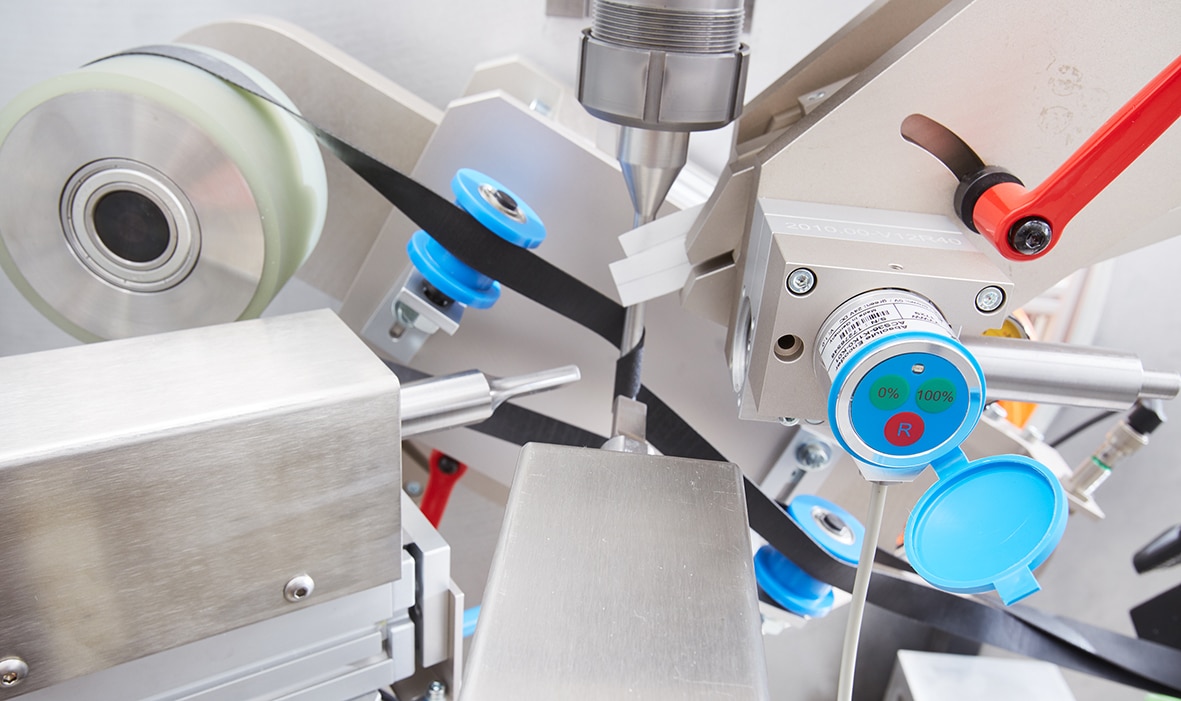 The membrane filter winding machines from Schach use state-of-the-art sensor technology.
Schach makes a smart move: Sensor performance advances, sensor costs retreat
Industrieservice Schach's machines and plants for manufacturing tubular membranes demonstrate just how strong an impact a broad portfolio of innovative sensors for automation engineering and safety technology can have. "With SICK's help, not only were we able to identify improved technical solutions for several machine applications, but we were also able to reduce costs attributable to sensors in machinery by around 75 percent overall through better product selections", explains company owner Hans Schach. "And that's not even factoring in the new safety technology. What's more, everything now comes from a single source. Comprehensive advice is provided for all the machinery's automation functions, which in some cases enables significant optimizations and substantially reduces the risks associated with delivery logistics." For Schach, the reliability of the sensors is another decisive advantage, since manufacturing tubular filter elements – used for turbidity filtration in waste water treatment or in the production of beverages, for example – is a process that demands the very highest standards of quality from the end product.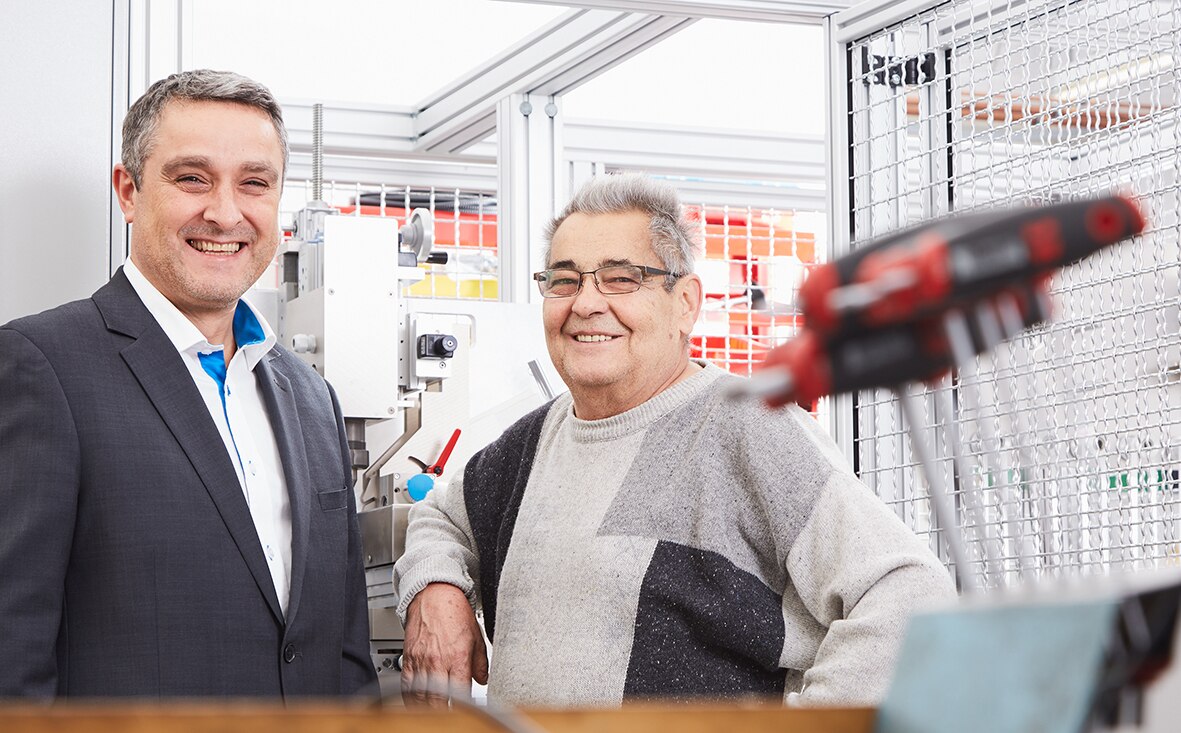 Eyüp Ergün (left) and Hans Schach (right)
Around 380 filter tubes measuring five millimeters in diameter are inserted in bundles inside 10" pipes made from fiber-reinforced plastic. This is carried out by the manufacturer of the filter elements for the process plants. It only takes a single defective tube to stop the entire cross-flow filter module from working, and this in turn leads to rejects. "That is why Schach believes it is vital to use not only automated tube production techniques, but also quality methods that are automated and can be documented – covering both machine processes and the finished product", explains Eyüp Ergün, Field Sales at SICK. Some examples of particularly critical areas are keeping the thickness of non-woven material constant or controlling pressure and temperature with precision when applying polymer. In addition to the burst pressure or tensile test benches that can potentially be integrated, various sensor types are able to provide quality assurance in the process itself. At the same time, it is important to deliver solutions for various detection, positioning, and measuring tasks, which enable the machine to adapt automatically to the product being manufactured. As a result, almost a dozen sensors with a variety of operating principles and functions are used in the machinery.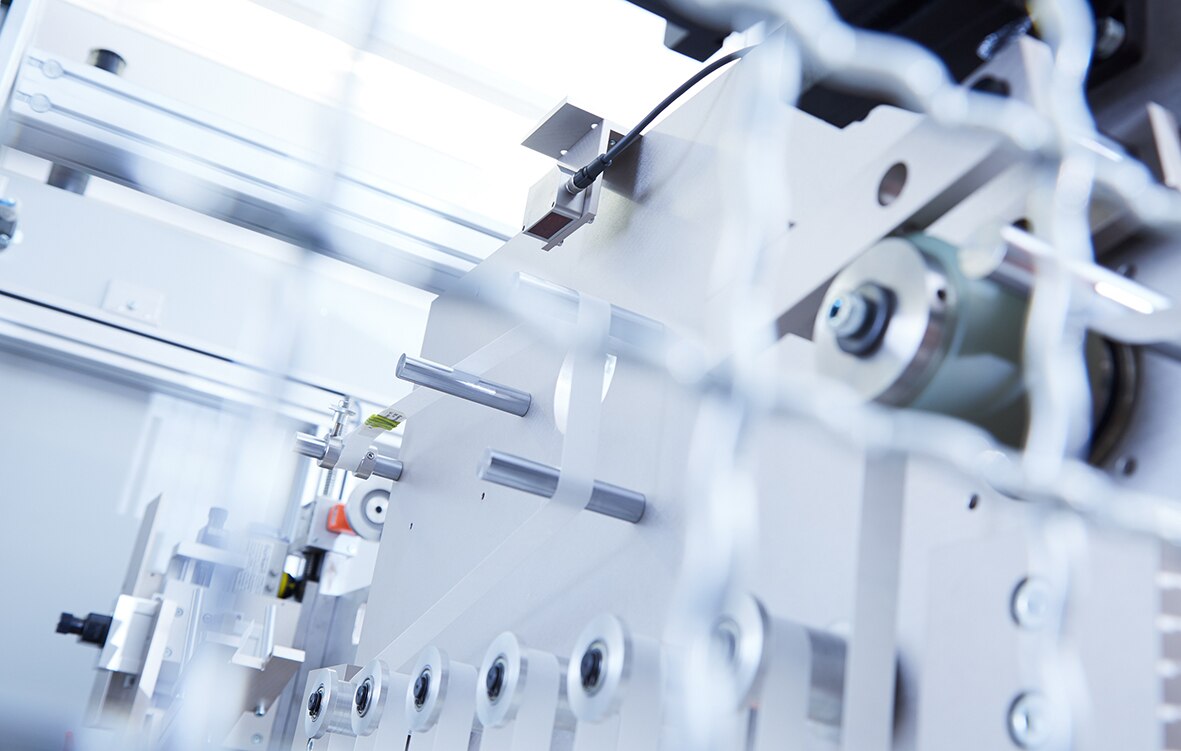 Displacement sensors from the OD Mini product family are used for detecting the material thickness.
Membrane filter technology ready for yet more innovations
Industrieservice Schach's machines and complete plants used for manufacturing tubular membranes have been met with great interest in the field of waste water technology. With sensor technology that is both innovative and deployed in intelligent ways, filter element production is guaranteed to be not only technically efficient and cost-effective, but also a high-quality, transparent process that can be documented. What's more, the Nürtingen-based company is already looking ahead to two areas that will become vital in the future. One of these involves implementing layer thickness measurement inside tubes, which will enable the company to provide a fully rounded quality concept. The other will see it processing new polymers into membranes – which, for the first time, will enable hormones and antibiotics to be filtered out of waste water along with other impurities. The right machine technology – including the ideal sensors from both a technical and financial perspective – is already at hand. All that remains is to adapt it for these tasks.