Although the German Chancellor did not visit us this year during her opening tour, the SICK trade fair team still had a successful start to the Hannover Messe 2018.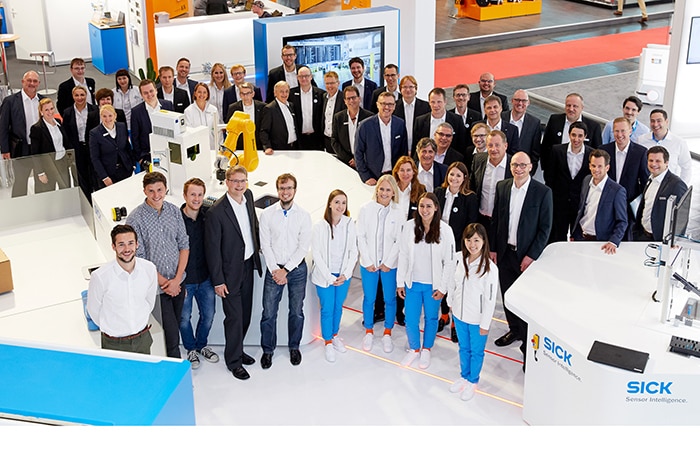 "Driving your industry 4ward" is our motto again this year at the world's largest industrial trade fair. SICK is presenting its own Smart Factory – that produces batch size 1 and serial products on the same line – on 140 m² in Hall 9, Stand F18. Carabiners are engraved by a robot either individually (according to the wish of the visitor) or in large unit numbers labelled "I40withSICK". This flexibility in production and logistics has been made possible by sensor intelligence, e.g. in the form of programmable and self-learning cameras, reliable safety sensors for human-robot collaborations, and complete solutions for the navigation of automated guided vehicles. The sensors are connected to one another via a cloud, enabling Industry 4.0 during the entire production process.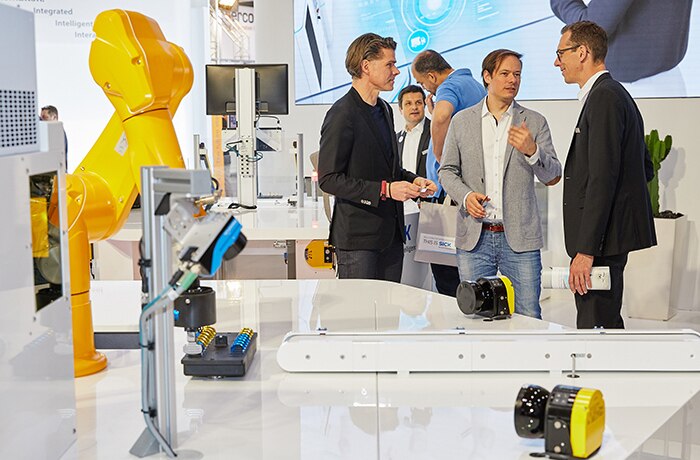 The logistics in the smart factory are almost entirely implemented using driverless transport systems. Thanks to line guidance sensors as well as grid and contour localization, they navigate autonomously at the stand and take over delivery of the engraved carabiners to the trade fair visitors. The data from all sensors in the smart factory are evaluated on a large display screen so that the visitors can obtain an overview of the processes at any time.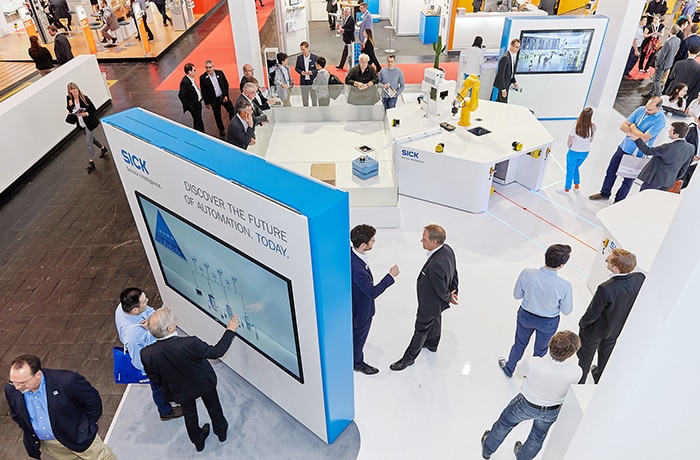 Another live demonstration involves showing how our open programming platform SICK AppSpace can create customized application solutions and administrate them. In collaboration with Robert Bosch GmbH, we show how programmable cameras from SICK take over application-specific quality assurance tasks in a tooling machine. The detected data land directly in a management cloud. Thus process quality can be monitored at any time.
SICK is also showing system solutions for efficient conveyor and warehousing systems at the simultaneous CeMAT fair: At the Logistic 4.0 Hub in Hall 24, D18. These include pallet identification and bulk reading, package dimensioning and quality assurance, as well as master data Determination.