Where explosion hazards exist, protective measures must be taken. This includes selecting measurement devices that are suitable for use in explosion-hazardous areas. The measurement technology from SICK is successfully being employed in these areas, and with a wide variety of devices for gas and dust measurement to choose from, this sensor manufacturer offers tailored solutions that can be relied on even under the most stringent measurement conditions.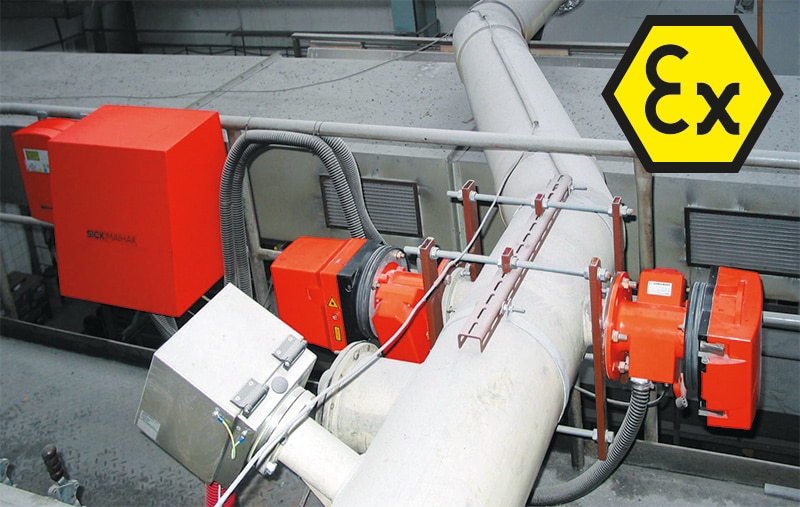 When the risk of explosion accidents is discussed, everybody immediately thinks of the chemical industry. But these hazards are not only found in chemical plants but also throughout the entire processing industry, where explosive gas and dust mixtures can arise. To ensure the safety of the personnel and production facilities, it is essential that protective measures and statutory requirements be adhered to. The potential hazard posed by gases, vapors and dusts is clearly defined, the required explosion protection measures are set out in numerous national and international standards, and explosion-hazardous areas are classified into classes and zones.
When flammable gases, vapors and dusts are combined with oxygen in a particular ratio, they become explosive. This mix ratio is characterized by an upper and lower explosive limit (UEL and LEL). To ensure there are no ignition sources present when measuring process gases, only explosion proof measurement devices can be used. SICK offers a broad range of these devices for gas analysis, dust and flow measurement in gas ducts, filter systems, tanks and silos, as well as solutions for early warning systems, in particular for automotive spray painting and metal strip processing lines. Two new measurement device variants from SICK cover even more measuring tasks.
More gas measurement capability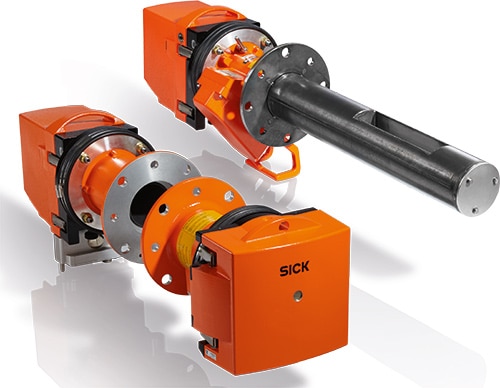 SICK now offers a new variant of its GM700 laser gas analyzer. The standard variants are already well regarded in many industrial sectors where reliable, accurate and fast measurement of corrosive and aggressive gas components, e.g., ammonia, hydrogen fluoride, and hydrogen chloride, are required. These gases can arise both in stacks and in process gas ducts. The gas flows are often hot and moist, which places stringent demands on the materials and workmanship of the measurement device.
When used in Ex zones, they must also include comprehensive safety functions. The pressurized enclosure of the GM700, as required by ATEX category 3G (Ex zone 2), prevents the explosive gases and dusts from penetrating into the measurement device. The required permanent overpressure in the housing is regulated using protective gas. Both the sender/receiver unit and the control unit are intrinsically safe, whereby their electrical cables are connected to one another via a pressurized hose. The Ex-p control unit is attached to the signal-processing connection unit. To protect the sender/receiver unit against contamination or aggressive gases – and, depending on the model, the reflector unit as well, the unit is flushed using an ex-proof purge air unit. This prevents dust particles from settling. The protective gas used to flush the sender/receiver unit is supplied through an Ex-p valve.
Using direct laser spectroscopy with a precisely adjusted spectral line, the GM700 delivers a high-resolution measurement with reliable measurement results, even when the fuel used changes or fluctuations in the gas flow or gas concentration occur.
Dust measurement is challenging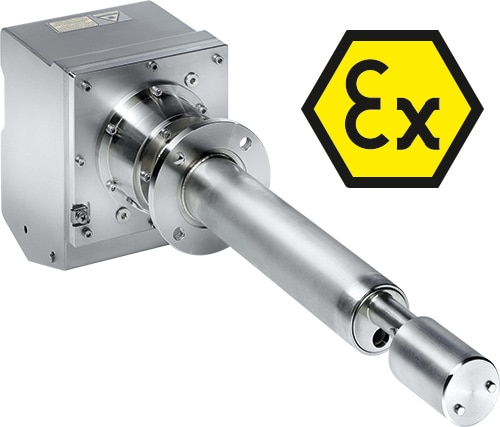 SICK has also expanded its range of dust measuring devices with the DUSTHUNTER SP100 Ex, which is certified for gas applications in Ex zone 2, and dust applications in Ex zone 22. In machining and processing areas of production facilities, more and more effort is being put into increasing efficiencies, which is why the dust measuring devices from SICK are not only performing traditional emission measurement, but are also increasingly being installed in closed systems, containers, tanks and rooms. Shavings, lint, powders or dust particles can form an explosive atmosphere, whether it be in the food industry, in pharmaceutical manufacturing, in the dye industry, or when processing wood or metal. In the traditional applications of SICK's dust measuring devices, such as in the chemical or petrochemicals industry, the primary aim is to prevent gas explosions.
The product development department at SICK has responded to current needs. Because it uses the scattered light measurement method (forward scatter), the DUSTHUNTER SP100 Ex is capable of detecting ultra-low dust concentrations at low flow velocities. This technology is the result of SICK's many years of experience in the measurement of dust. This in-situ measurement device is made even easier to work with due to its low maintenance costs, thanks to integrated self-test and control functions. The real added value of this new device generation is that it is suitable not just for explosion protection in gas applications but also, without compromise, for dust applications.
At a glance: Product portfolio for applications in potentially explosive areas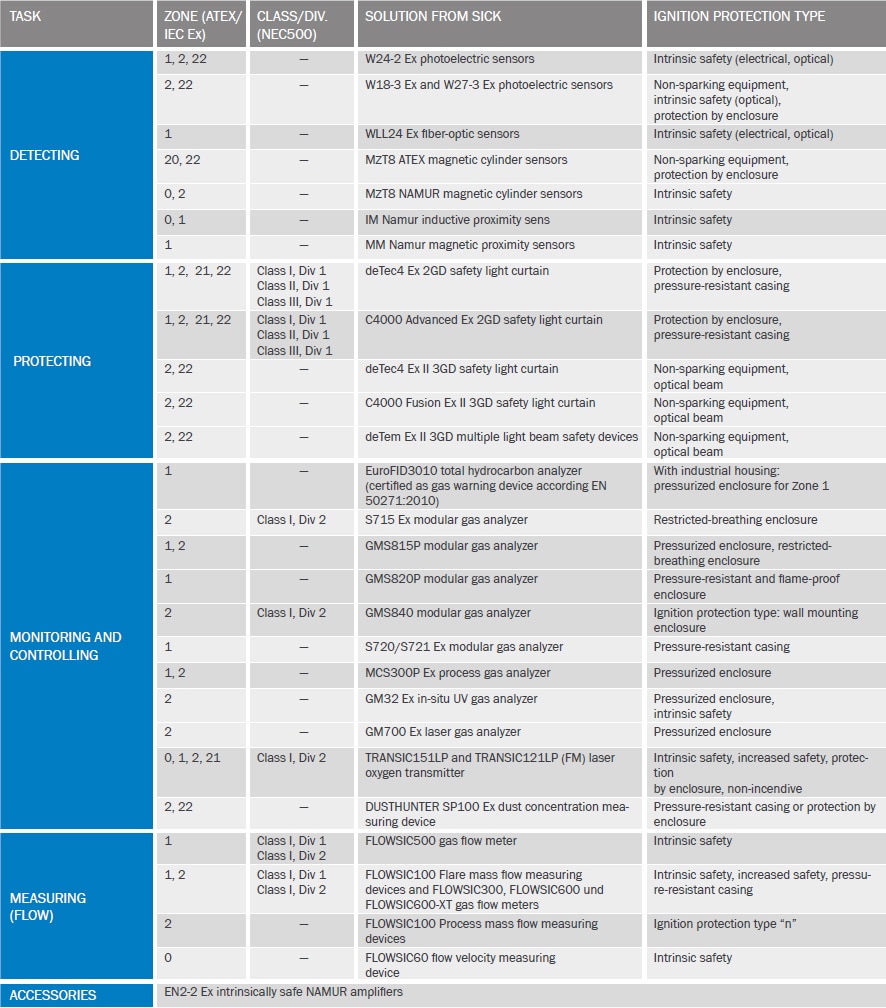 Related posts:
Onshore gas measurement with FLOWSIC600
FLOWgate™: The gate to ultrasonic gas flow measuring devices from SICK
New field: SICK reduces process costs for one of the world's largest fertilizer manufacturers