Storage and conveyor
Flexibility and efficiency – the competitive advantage in storage and conveyor systems
Storage and conveyor systems play a central role in intralogistics. This industry demands maximum throughput and optimum use of storage space. Highly dynamic markets, innovative logistics processes, and the wide range of goods to be transported require a high degree of flexibility. Sensors are one of the key technologies which are critical to the success of the IL business. SICK not only offers a full portfolio of sensors and services, but also comprehensive industry knowledge – to ensure the success of your storage and conveyor system.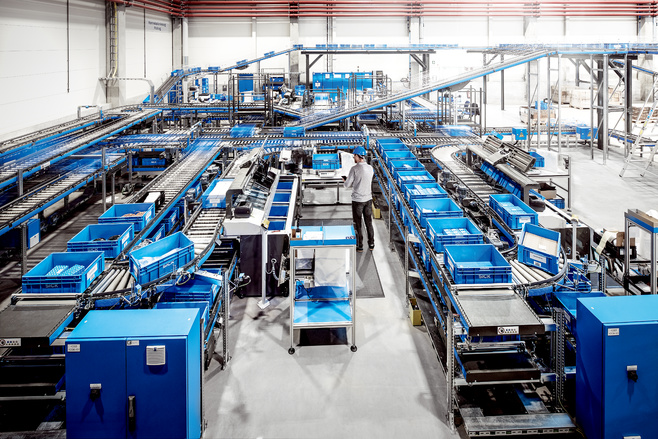 Greater efficiency in the entire supply chain
Intelligent sensor solutions from SICK are driving forward networking in production and logistics.
Working together as equals
Thanks to sensors from SICK, robots perceive more precisely. For all challenges in the field of robotics: Robot Vision, Safe Robotics, End-of-Arm Tooling, and Position Feedback.
Find out more
Industry 4.0 is picking up speed: Automated flexibility for mobile vehicles and carts
Our modular solutions portfolio for mobile platforms now makes it possible to implement line guidance, navigation, positioning, environmental recognition, security and load handling with ease.
From micron to mile. In all dimensions. Scanning range in all dimensions, exact results in all environments.
TOP