Actemium Logistics provides automated solutions such as picking, conveying and sorting, WMS integration for companies working in logistics. As a means of securing access to a palletizing system for E. Leclerc, the company was on the hunt for a solution that would be able to distinguish between people and goods. The quest was made even more challenging by the range of complex factors that had to be considered in the decision. The solutions: C4000 Fusion safety light curtain from SICK.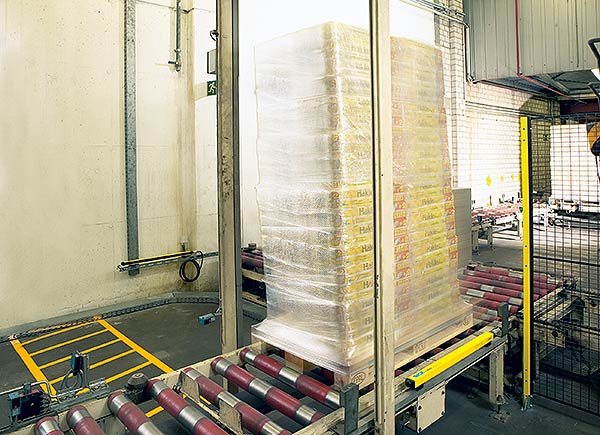 A palletizing system is installed by Actemium Logistics in E.Leclerc logistics center. It is at this location that shipments containing all kinds of different goods are delivered to a warehouse area on a daily basis. E.Leclerc packs them on pallets, and the company then delivers them to regional supermarkets. Access to the palletizing system must be secured in order to prevent people from entering it; at the same time, however, goods must be allowed to pass through it without obstruction. The company's decision on which solution to choose was complicated by some key factors. Firstly, the objects that are stored on the pallets come in a whole range of sizes from 150 mm to 1,200 mm. Not only that, but the nature of the goods is highly varied too - anything from bottles to vegetables to sugar. Additionally, there are often spaces (either large or small in size) between the objects on the pallet. This leaves very little room for muting sensors designed to trigger safety sensor detection.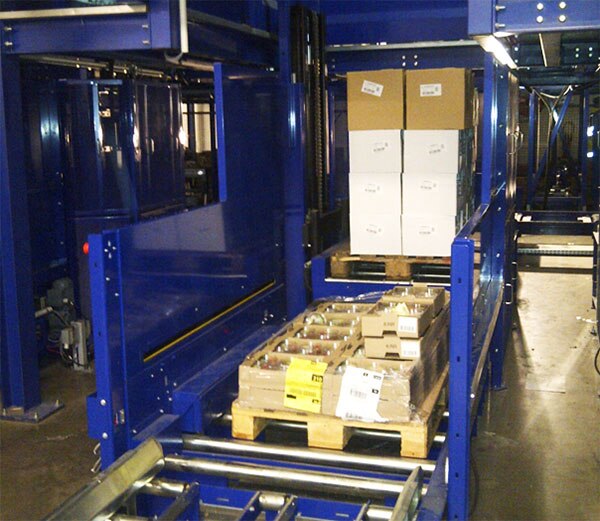 In the end, Actemium opted for the C4000 Fusion safety light curtain, a horizontal light curtain that recognizes object patterns automatically and is exceptionally easy to install and maintain. It does not require any upstream or downstream muting sensors either, which means that only one pair of sensors needs to be installed: the C4000 itself. This saves a great deal of time during installation, as attaching muting sensors can be an exceptionally complex process when there is little space available for them. Configuration is also a breeze: The CDS software teaches in the various sizes and shapes of the objects in full - something which also makes replacement easier in the event that equipment is damaged. All the data is transferred to the new pair of sensors.
Without additional secondary sensors, genuine object patterns can be reliably distinguished from a person's legs, for example. The C4000 Fusion actively monitors the hazardous area on a continuous basis and thus ensures maximum safety. The C4000 Fusion guarantees excellent system throughput as small obstructions (such as remnants of film) and reflective surfaces that can be created by the stretch film used in palletizing do not result in interruptions.
Animation example: Access protetction with C4000
Effective protection for man and machine - irrespective of the safety task you want to address, SICK can provide a comprehensive solution with a wide range of safety light curtains.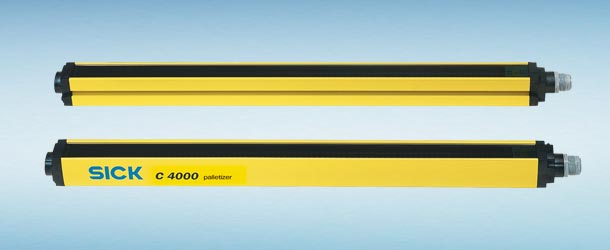 Product portfolio safety light curtains from SICK