Health care manufacturing
Health care manufacturing
Achieving more with intelligent sensors
Filling capsules, pressing tablets, filling blister packaging correctly, filling syringes, positioning patient information leaflets, and labeling and picking tubes and crucibles accurately – these are examples of the day-to-day packaging processes in the pharmaceutical industry, where there are special requirements regarding filling reliability and documentation capability. SICK also offers suitable solutions for protection against trademark counterfeiting.
The success of cosmetics is all down to the brand, necessitating particularly high-class and complicated packaging. Imaginative perfume bottles with shimmering surfaces make great demands on the positioning of labels. Codes must be reduced for design reasons and requirements for protection against trademark counterfeiting must be met – challenges that are solved by intelligent SICK sensors in all cases.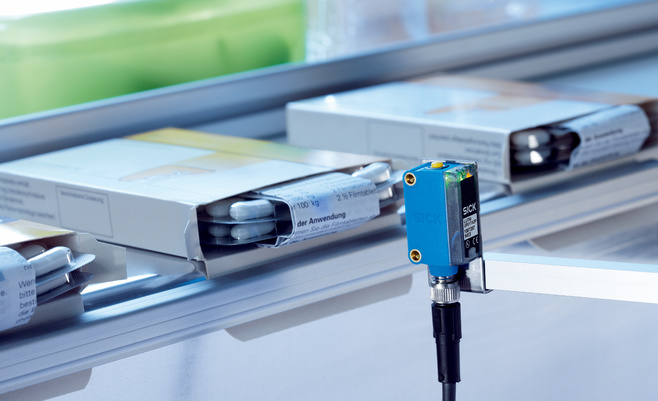 Greater efficiency in the entire supply chain
Intelligent sensor solutions from SICK are driving forward networking in production and logistics.
By partnering with us, you can benefit from our expertise in the functional safety of productivity-increasing safety solutions. So that your processes run smoothly, man and machine work as a team, and we can jointly push the boundaries of what is achievable.
TOP