Stay informed about our innovations, events and trainings.
The latest news about factory, logistics and process automation, customer-specific applications, product highlights, current events, company news in your mailbox.
Subscribe now to automatically receive the monthly customer enewsletter.
CURRENT NEWSLETTER
January 2020
New Sensor Integration Gateway, IO-Link Training and more sensor news...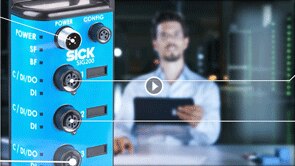 Top New Product: SIG200 Sensor Integration Gateway
More than just an IO-Link master. A powerful logic editor enables the creation of distributed sensor systems. You can visualise all linked signals and solve your application tasks quickly and easily using simply drag and drop logic modules and connection points to create your system. With the SIG200, digital inputs, digital outputs or IO-Link signals of several devices can be detected, combined, evaluated and transmitted via various fieldbus protocols.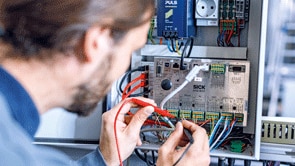 Getting started with IO-Link: One day courses, St Albans
First date: 4th March 2020.
Begin your Industry 4.0 journey with SICK. A one day hands-on course covering the 4 steps you need to get your sensors communicating data with your PLC. By the end of the course you will be able to control and monitor sensors from your PLC and collect data which can be used to increase plant efficiency and productivity. Each attending company will receive a FREE IO-Link Master Starter Kit worth over £295.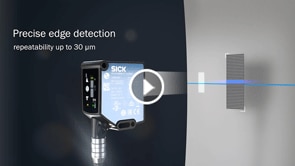 AS30 Array Sensors: Guide, Position or Measure with ease
The AS30 is used, for edge guiding, object positioning or width measurement. The sensor can detect a taught-in contrast edge while ignoring spurious edges in the surroundings or on the object to be detected. This results in increased process reliability and stability. Through a simple switchover from proximity scanning mode to reflector mode, the AS30 is able to detect opaque and transparent objects.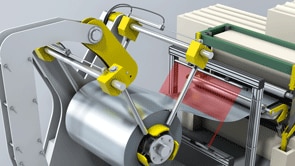 MLG-2 Webchecker - Highest precision Web Width Measurement
The MLG-2 WebChecker measures large opaque or semi-transparent objects web widths with revolutionary accuracy. The MLG-2 WebChecker can find up to 10 edges or 5 webs and measure them continuously. Thanks to its modular design, the MLG-2 WebChecker is well-suited for various monitored areas, interfaces and sensing ranges, making it easy for end customers to change the format.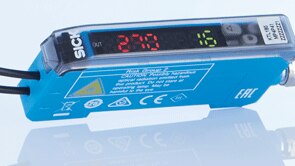 KTL180: Contrast & Registration Mark Sensing Where Space is Limited
Thanks to its high performance and easy handling, the KTL180 sensor is suited for flexible use in all applications in which quick and accurate contrast detection is important. Flexible in use due to the extensive fibre portfolio, the KTL180 contrast sensor can be adapted to different applications and requirements.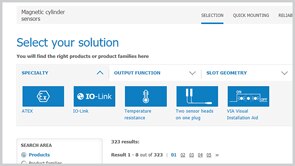 New Selection Tool for Cylinder Sensors: Find the Right Products
The new section tool makes it easy to find the best sensor for your application. T or C slot. One position switching, multi-position or precise measurement; SICK has a sensor for reliable position detection even in the most demanding of environments.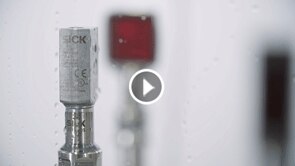 Video: Hygienic Solutions from SICK for Food, Beverage & Pharma Industries
The portfolio of stainless-steel sensors and accessories from SICK offers hygienic solutions for flexible automation, protecting machines and processes, for quality control, and for identification applications. Solve a variety of requirements for chemical resistance, thermal resistance, impermeability, and structural design of the stainless-steel sensors while adhering to market standards.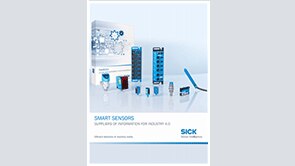 Smart Sensors: New Comprehensive Brochure Now Available
Get the latest SICK guide and portfolio to smart sensors that packs in loads of information about the product types, connectivity, integration and software. Suppliers of information for Industry 4.0.
TOP