Many industries are successfully employing SICK's ultrasonic technology for flow and volume measurement in natural gas pipelines, industrial plants, and exhaust ducts. But is ultrasound also the best technology for steam flow measurement? SICK certainly thinks so based on its two device variants: FLOWSIC600 and FLOWSIC100.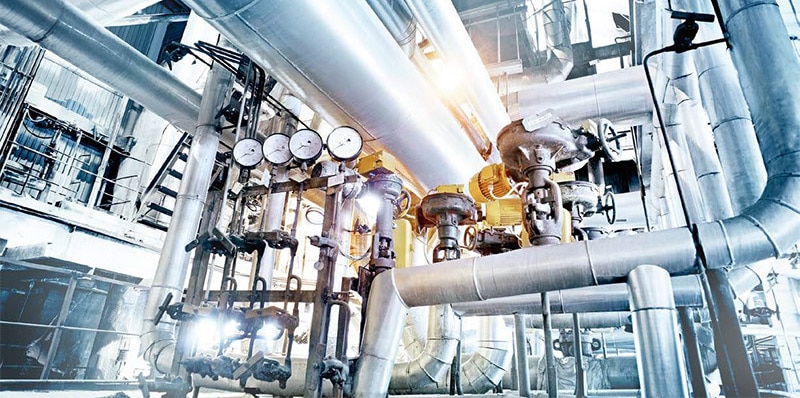 Steam is not only used as a working fluid for turbines that produce electricity, or to drive pumps and compressors. We use steam as a motive force, to heat, to dry and optimize entire combustion processes. Steam, on closer consideration, has become a valuable commodity. Opportunities to improve its efficient production, distribution and accounting are sometimes overlooked. Steam flow must be accounted for and be billed correctly through accurate measurement of the quantity of saturated or superheated steam distributed to the individual on-site users (cost centers) or to an external consumer. This is where reliable flow measurement comes into play, and traditional measurement technologies don't always fit the bill.
System change
Billing losses at low flow rates, and high maintenance costs have spelled the end of two traditional technologies for flow measurement in a large steel mill in Europe. Turbine flowmeters and vortex flowmeter devices were used to measure the flow of steam for internal costing purposes. A flow turndown of 100:1 had to be covered. Vortex meters were not able to achieve a flow turndown greater than 20:1 for this application resulting in loss of measurement, and loss of accounting, at lower flow. Turbine flow meters offered a better flow turndown but did experience poor linearity at low flows. In addition, rapid changes in flow rates led to failures of the turbine flowmeter device. Damage to the blades and bearings occurred on a regular basis requiring costly repairs and downtime. The device was sent off for maintenance around three times a year for repair. The associated decommissioning and recommissioning work for the device were clearly unacceptable; the costs from lost measurements also continued to add up.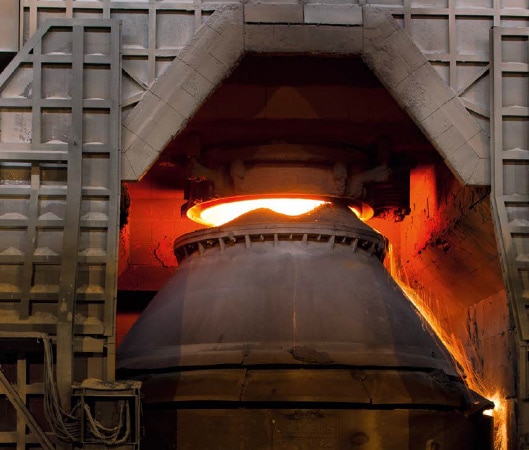 Investigation results
The FLOWSIC100 fitted easily into the existing 8" (DN200) piping at the steel mill. In contrast to the old turbine meter, FLOWSIC does not generate any pressure loss, does not have any moving parts and accurately measures the flow velocity over a wide flow range. In a running process, changing conditions can arise at any time resulting in rapid flow rate and pressure fluctuations or brief pressure surges. When a pressure surge is accompanied by water accumulation, these forces will of course act on the measurement device. Obstructions in the line or moving parts can be damaged as a result of this slug. FLOWSIC measurement devices do not obstruct the line and therefore do not suffer these challenges to performance and reliability. Delivering highest performance from a rugged and reliable meter ensures a long service life for the most challenging steam flow measurement requirements.

The ultrasonic sensors developed by SICK deliver exceptional performance. At the heart of this technology is an ultrasonic transducer that is hermetically protected in a titanium housing and thereby insensitive to contamination, corrosion, erosion, moisture and condensation. Measurement accuracy is not affected by wide temperature gradients, high pressures, or excessive noise. Both ultrasonic flow meters – the FLOWSIC600 and FLOWSIC100 – are equipped with these high performance sensors. Being certified for custody transfer measurement, the FLOWSIC600 also guarantees exceptional measurement accuracy, even over a flow turndown of greater than 100:1. In the case of the FLOWSIC100, flow turndowns up to 400:1 are achievable.
In addition to the actual measured value, ultrasonic measurement devices also provide numerous useful diagnostic data. This data provides device health status, or changes in process conditions. Thanks to this additional information and the compact design of the device, maintenance work is kept to a minimum. Should it be necessary to replace the FLOWSIC 100, this can be done quickly and easily, even while the process is running.
The results are good
After eight years in operation the steel mill operators remain very satisfied as their experience has proven that the FLOWSIC100 has enabled them to obtain the required measurements with the highest reliability and accuracy. FLOWSIC technology is often an attractive option, in particular for challenging saturated steam applications where traditional technologies may struggle to meet the full performance, efficiency, reliability and safety needs. While initial purchasing costs may be higher, they are quickly amortized during operation.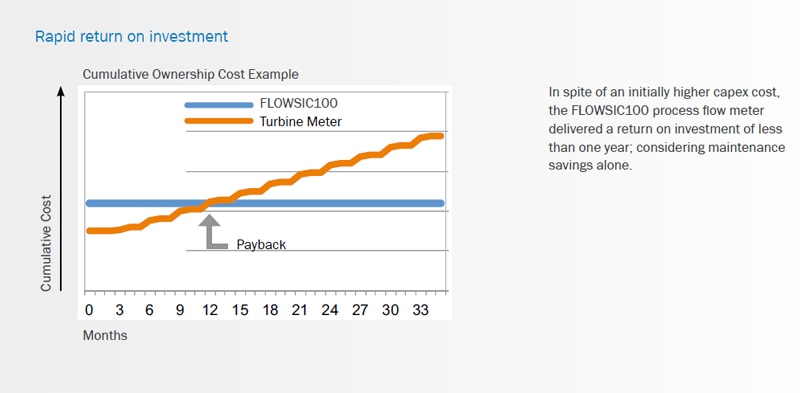 Often it is the sales revenue requirements that determine the measurement technology. Whether it be vortex, turbine, differential pressure based devices or ultrasonic technology – each technology has its place, the pros and cons need to be carefully considered. How complex are the measurement requirements, what measurement obstacles need to be overcome, and how much will the system actually cost in the end (payback)? While it is still novel for FLOWSIC measurement devices to be used in process applications outside the natural gas industry, one thing is certain however: they adapt to the tasks and ambient conditions at a wide variety of measurement locations.
FLOWSIC: For a wide range of saturated and superheated steam applications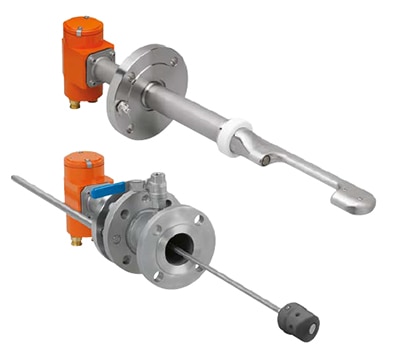 FLOWSIC100: For maximum reliability and a high level of flexibility when installing the device in existing systems and systems with large pipes.
Can be installed in the existing pipes
Large measuring range: > 400 : 1
The optimum solution for steam injection in flare gas systems
No pressure loss
FLOWSIC600: For high measurement accuracy and maximum reliability in new installations where an in-line measurement device must offer the lowest possible measurement uncertainty.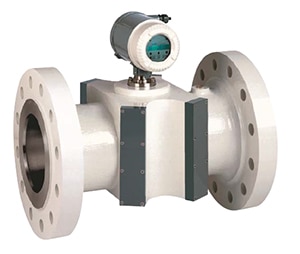 In-line flow meter
Large measuring range: > 100 : 1
Accuracy up to 0.5 % of rate
No pressure loss