Dutch production company Stage Entertainment continues its successful series, earning three musical prizes for Billy Elliot - The Musical. Silicon Theatre Scenery (STS), based in De Kwakel, Netherlands and the company put in charge of the theater equipment, also contributed to this success. The showpiece of STS is called Hempy. This is the machine that allows Billy Elliot to fly while dancing. Encoders and motor feedback systems from SICK determine, check and monitor the position of all the scenery parts and lifting/lowering equipment.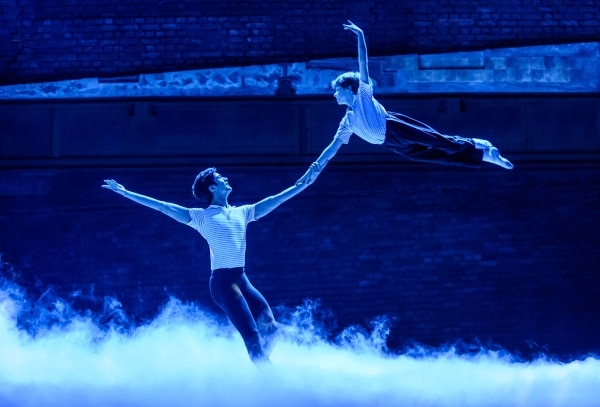 Silicon Theatre Scenery provided all the machine technology and automation for the Dutch version of Billy Elliot in the Circustheater in Scheveningen. STS specializes in automation for theater productions, explains Managing Director and Owner Ralph Goyarts. This includes automation of specific productions such as 'Billy Elliot - The Musical'. Of course, the Circustheater in Scheveningen has the basic stage production equipment and we provide the special effects automation.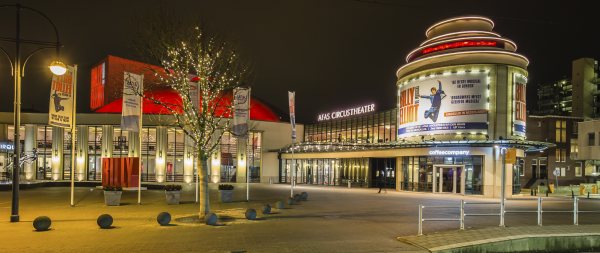 Speed is money
In part, the reason that STS can work so fast is due to the company's modular working principle: Essentially, the purpose of this type of production is always to set specific objects, such as scenery parts, in motion. This usually requires a motor. Therefore, motors with a performance spectrum of 20 watts to 200 kilowatts are required, depending on the weight to be moved. To control these motors, we have developed prefabricated modules that can easily be integrated into the grid. Finally, these modules can be connected via plug and play motors and SICK encoders. This approach is highly practical, particularly for new productions. When we first receive a job, we sometimes are not yet sure which areas will require automation. This can mean that an axle whose weight was initially specified as 100 kilograms now weighs 500 kilograms. In this case, a more powerful controller would be needed. These situations do not pose a problem for us. We simply remove one module, insert the more powerful module, connect the plugs and the production continues.
Flying actors
STS always keeps pace with the latest developments in the entertainment industry. Andries uit de Bulten is aware that the concept of flying actors is becoming increasingly popular. In the musical Billy Elliot, there is a dance scene in which the actor playing Billy flies. In the past, the rope holding him would have been operated manually by a stage technician for the entirety of the production. That's extremely demanding work when you have to do it night after night. For this reason, we developed Hempy, a machine whose name is derived from the hemp rope that was once used in theaters.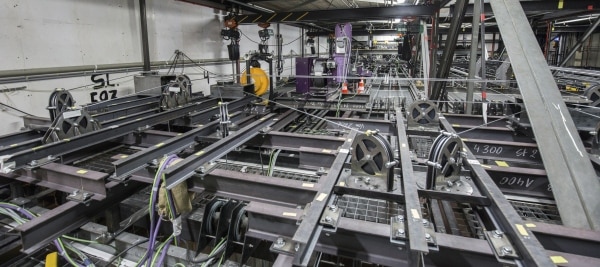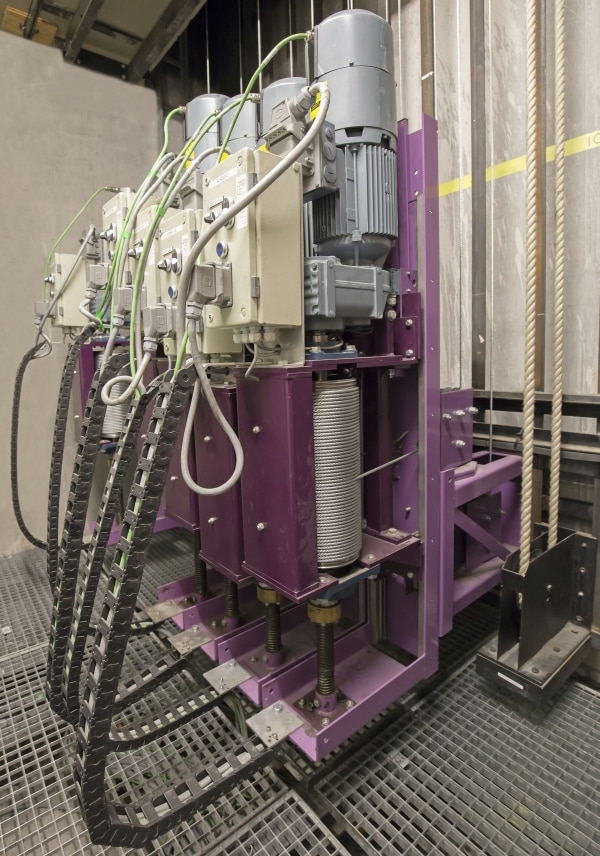 To maintain the sensation of being pulled in this traditional rope, technicians still move the rope manually. For this purpose, Hempy is equipped with a fly-by-wire user interface consisting of a continuous tow between two pulleys. The rope movement is transmitted to the motor via an encoder. This motor then lifts and lowers Billy. Hempy is adjusted such that the actor cannot fly too high, too low or too fast, ensuring that he/she remains safe.
Motor feedback systems and encoders from SICK
SICK motor feedback systems monitor the movement of Hempy and of all other motors of STS solutions. Goyarts: All motors from Lenze that we work with feature SICK motor feedback systems. We use these products because they always specify the exact position of a scenery part, even during power outages. It is entirely possible that a scenery part will need to be newly referenced during a production before the action can continue.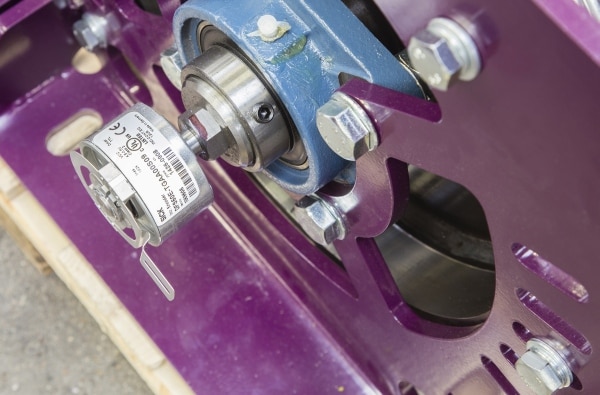 DFS60 incremental encoder
In addition to motor feedback systems, STS also uses incremental encoders from SICK: These can be used on the axle to monitor the function of the motor feedback systems. When there are so many hanging scenery parts overhead, all necessary safety precautions should be taken. The company's SIL3 certificate proves that safety is a top priority at STS.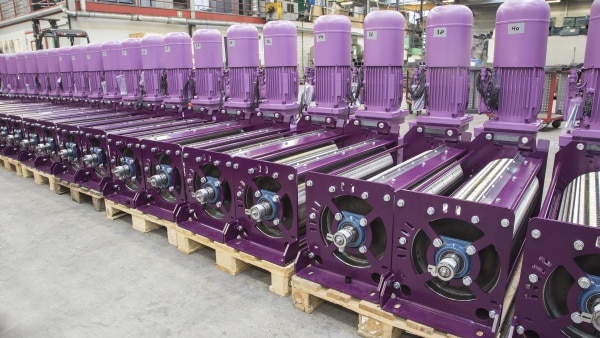 DFS60 incremental encoder
Senior Engineer Andries uit de Bulten enjoys working with SICK: The market demands that we deliver quickly. For example, the below-stage machinery for Billy Elliot had to be ready within six weeks. This can only be accomplished with reliable partners and dependable products. The technical specifications that SICK includes with its products are detailed so that technicians can commence work immediately. If questions arise, we can count on SICK's customer service. The customer service employees are able to understand our situation on site perfectly. It also helps that SICK is a global brand. We have business partners in the US who install our systems in their country as well. When they need an encoder on short notice, they can order one locally from SICK.