The automotive industry takes advantage of tailor-made solutions for the automated identification of objects in virtually every process in the production and supply chain. RFID (radio-frequency identification) has been used successfully for many years in practical applications to optimize the efficiency of processes in production. These positive experiences serve to recommend RFID technology for other applications within the overall process both upstream and downstream of production itself. There are probably other possible applications for intelligent RFID systems such as those supplied by SICK in inbound logistics between supplier and OEM (original equipment manufacturer) as well as in downstream distribution processes. RFID technology can close gaps in the supply chain.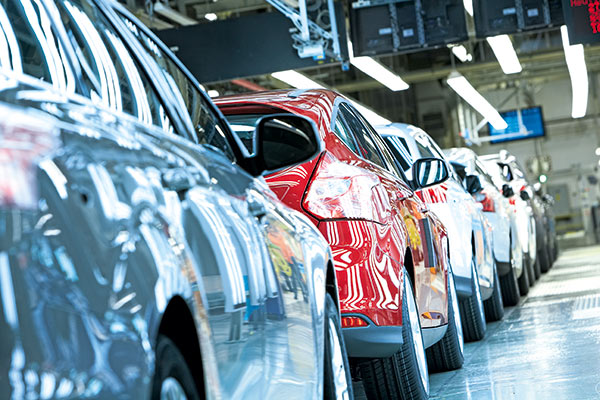 The use of RFID technology by German OEMs in the automotive industry is already well advanced. According to Oliver Huther, RFID Business Development Manager at SICK Vertriebs-GmbH, We have been involved in thousands of UHF (ultra high frequency) RFID installations, providing support and assistance with our sensor know-how. UHF RFID hardware by SICK is used by various OEMs to control their production processes. However, our systems now continue to be used even after a vehicle has left the assembly line. RFID is used in distribution to ensure that vehicles are loaded and shipped correctly to dealers all over the world. At the same time, RFID makes it easier to locate vehicles that have been put into temporary storage should rework need to be carried out.
Closing gaps at both ends of production
RFID has been used by some OEMs to close gaps between production and distribution not only in initial projects but also in applications that have already been implemented. We are currently seeing a rapid increase in comparable activities on the other side of production, i.e., in inbound processes. In these activities, the bar code dominates data exchange between supplier and OEM. If its the case that RFID - with continuously advancing sensor technology - is bringing benefits to the processes from supplier to manufacturer, its use is also set to increase at this point of the added-value chain in the automotive industry. The signs are there and the demand for RFID-based solutions is increasing dramatically, Oliver Huther tells us.
Interleaving of suppliers and OEMs
The more customized the assembly of the individual devices that make up a vehicle, the more customized is production. Something that sounds so simple actually represents a huge challenge to everyone involved in vehicle manufacture. Andreas Behrens, Head of Marketing & Sales Barcode - RFID - Vision at SICK AG explains: Making it easier for customers to configure their vehicles goes hand in hand with greater individualization on the production line. Innovative technological solutions must combine with intelligent systems to assist companies in managing the increasing complexity. One of the possible technologies is RFID, as it is able to respond to the questions that are arising from a production process that is increasingly based on individual orders, right down to the individual parts. Suppliers and OEMs must brace themselves for these challenges, ideally by deploying systems that can be used across companies in all stages of the process and thereby increasing efficiency. The interleaving of OEMs and their suppliers is already far advanced in any case and could increase still further in the future.
If a technology makes sense, it will be deployed
RFID technology can be found in an incredibly wide range of applications in the automotive industry. The possibilities it is opening up are too wide and varied to single out just one process, explains Huther. Today's OEMs and suppliers apply labels and markings to all manner of individual parts, assemblies, and load carriers. Rather than whether an object is easy or difficult to label or mark, what we need to be asking ourselves is how complexity can be reduced and transparency increased in processes. However, ultimately, customers always decide which identification technology is most likely to optimize their processes by weighing up the costs against the benefits. At SICK, we have the advantage that we can advise our customers independently of the technology.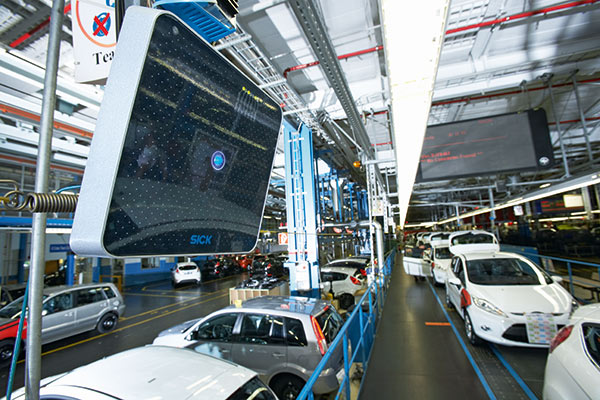 Flexibility in terms of the selection of technology to secure future viability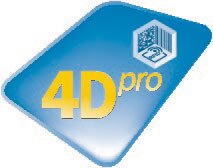 Companies are often more interested in the solution that meets their requirements than they are in the technology, explains Huther. It is for this reason that identification solutions from SICK feature uniform connectivity, an identical user interface, and a uniform accessory concept. SICK calls this compatibility 4Dpro. For our 4Dpro auto ID platform, it really doesn't matter if the identification data is acquired from an RFID read/ write device or by scanning a 1D or 2D bar code, Huther tells us. This independence in terms of the selection of technology also future-proofs the systems used. If a company uses a bar code scanner and in the future wishes to switch to an RFID read/write device to perform the same task, the acquisition devices can simply be swapped. The existing system does not need to be adapted. Migration can be completed with plug and play. These capabilities mean that a reliable business case can be formulated in virtually any process with the appropriate technology.
Intelligent RFID solutions with Industry 4.0 potential
[caption id="attachment_23142" align="alignnone" width="600"]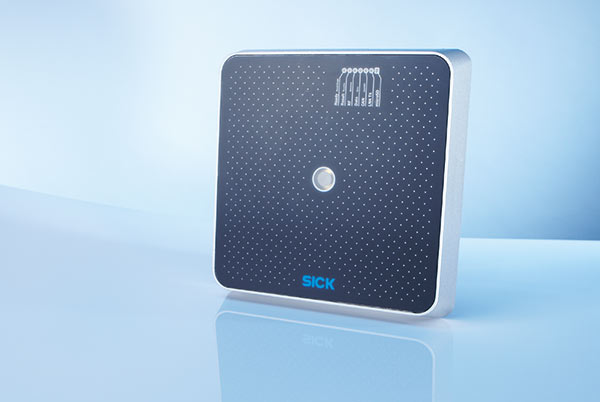 The RFU63x read/write device by SICK can be used to identify bodyparts in the production of cars, for example.
Supply chain integration in the automotive industry across companies offers extensive and as yet untapped potential for the use of RFID technology. If developments in the context of Industry 4.0 mean that more extensive automation and communication between all of the companies involved in a production process are the order of the day, there couldn't be a better match than RFID. It's a technology that is suitable for universal use. Objects with labels can be detected both individually and in bulk, depending on requirements, Huther points out. RFID adds value in all crucial processes, regardless of whether objects are to be detected as single parts or on load carriers in open cycles between suppliers and OEMs. At SICK, we have invested heavily in research into the development of our read/write devices. Our know-how is at work, for example, in systems that enable specific information to be assigned to a tag in a bulk read operation. Numerous factors that would have prevented the use of RFID just a few years ago are no longer an obstacle - on the contrary, in fact. When working with today's RFID hardware, reflection and false-positive reads are no longer a reason not to use RFID. For Behrens, these challenges have already been overcome by the R&D department at SICK: We have equipped read/write devices with intelligent functions and are integrating the devices into comprehensive end-to-end systems with communication capabilities. Intelligent read/ write devices by SICK are capable of generating high-resolution feedback data from measured data for transfer via an interface to appropriate software where it can then be visualized.
Feasibility studies and simulations
In order to provide OEMs and suppliers who are planning to use RFID technology with relevant information to assist their decision-making processes, SICK will carry out investigations in advance of a project in order to thoroughly assess feasibility. We run a number of technology centers where we can carry out feasibility studies under real conditions, explains Huther. We can also set up tests on customer sites or combine these two elements. Simulations can supplement the analysis data obtained by doing this. Behrens goes on, Tests and simulations make it possible to produce reliable results so that a business case can be assessed. They also provide clear evidence of the added value that can be expected. Once a decision has been made to roll out the technology, we provide support during commissioning and fine-tuning as well as for the training of the employees who will look after the system.