Outdoor safety: moving beyond limits
Achieving a high level of productivity is a primary concern of our customers not only for indoor but also outdoor applications. The fields of application for outdoor automation are numerous and extend from monitoring hazardous areas outside right through to integrated logistics processes inside and outside buildings.
When sensors are used outdoors, the robustness of the hardware and intelligence of the software are decisive factors. With our safety solutions, we support you reliably and efficiently even in rain, snow, direct sunlight or fog – and we are certified to do so.
Even in the harshest environments, like open pit mining or the agricultural sector, we solve your challenge. This offers you a completely new potential for increasing productivity and opening up new applications.
Discover application examples for outdoor solutions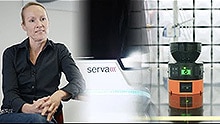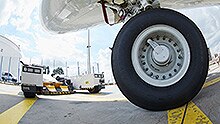 Collision awareness and driver assistance for aircraft tractors
The APS (Aircraft Protection System) driver assistance system actively contributes to more productive pushback, maintenance, and maneuver towing procedures. By reducing the risk of collisions and accidents, LEOS is avoiding repair and failure costs as well as downtimes.
Caution on the apron at Lufthansa LEOS GmbH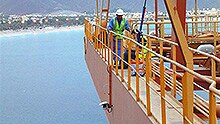 Collision avoidance with ship-to-shore cranes for the loading and unloading of container ships
KCT operates 20 ship-to-shore quay cranes for loading and unloading container ships. Find out how the rugged object detection systems from SICK are contributing to maximum operational reliability by preventing downtimes and accident-related costs:
Equipped with a new advanced object detection system: the port of KhorFakkan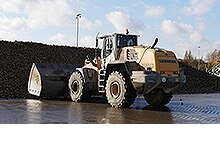 Visionary-B 3D assistance system prevents accidents when driving backwards
Pfeifer & Langen chose the Visionary-B intelligent driver assistance system not only on account of the reliability of the safety solution during the huge logistic effort and also the more stringent weather-resistance requirements, but it was SICK's willingness to collaborate with them on-site to develop tangible solutions that really impressed one of the leading sugar manufacturers in Europe.
Collision avoidance through Visionary-B 3D assistance system at Pfeifer & Langen
Additional information on outdoor safety at SICK
The first of its kind – high availability even in unfavorable weather conditions:
Discover our industries in the area of mobile automation:
Are you currently looking for the right product for your application? Then click on "Product portfolio":
TOP