The SICK AppSpace Developers Club - designing the future together
You can actively participate in designing the future of SICK AppSpace. By joining the SICK AppSpace Developers Club, you are automatically part of the SICK AppSpace community. As a member, you profit from countless benefits with no restrictions: The SICK AppStudio license, access to regular updates, the comprehensive SICK Support Portal and participation in the annual SICK AppSpace Developer's Conference with the chance to exchange valuable experiences and build a user network.
SICK Support Portal - competent support from the very beginning
It provides members of the Developers Club with automatic access to SICK AppStudio updates via SICK Support Portal and offers assistance if they have any questions. You can use the ticket system to access support from skilled partners. Remote access support is also available via these channels. In the Support Portal, you will also find tutorials, release notes and answers to FAQs as well as sample apps, demo apps or app templates for sensor app configuration.
SICK AppSpace Developer's Conference – mutual exchange
The Developer's Conference, which takes place once a year, is the optimal platform to bring together all Developer's Club members. Open dialog between the members of the club and SICK developers is the focal point here. What's more, members are able to actively shape the strategic further development of the SICK AppSpace eco-system. At open workshops (BarCamps), participants share their experiences and discuss future improvements across all areas, ranging from software, hardware, documentation, and support, right the way up to networking within the community.
Software tools for tailor-made application solutions
SICK AppSpace contains two software tools: SICK AppStudio is used for developing sensor apps for programmable SICK sensors and Sensor Integration Machines (SIMs). SICK AppManager supports application engineers in the field with easy management and installation of the sensor apps on programmable devices.
Programmable devices: Sensors and Sensor Integration Machines
The programmable SICK devices such as sensors or Sensor Integration Machines (SIMs) give you the option of developing tailor-made cross-industry application solutions using SICK AppStudio. Programmable sensor apps are transmitted easily to the hardware from SICK AppStudio or via SICK AppManager. Since all programmable devices from access a uniform programming environment and language, reusability on other devices is guaranteed. This saves a considerable amount of effort for development, thereby saving money.
Partners: Achieving a great deal together
SICK AppSpace builds upon long-term partnerships in the integration of software in SICK AppStudio.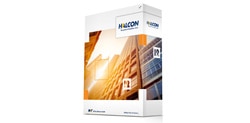 MVTec and HALCON
The partnership with MVTec Software GmbH, which has been going strong since 2010, has been continuously expanded with the implementation of the extensive standard software HALCON for image processing for SICK AppSpace. The flexible software architecture allows for quick application development for industrial image processing and image analysis. The extensive image processing library is the perfect supplement to SICK's own algorithms and ensures very easy integration into the devices.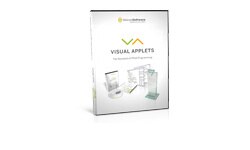 Silicon Software
Some programmable devices contain multi-core processors with FPGA-based hardware support (co-processors). FPGA programming has been enhanced with even more intelligence due to the implementation of VisualApplets from Silicon Software. Tailor-made algorithms can be created via drag-and-drop with graphic data flow charts and are transmitted to additional devices in just a few steps. SICK application developers can benefit from the easy use and integration of VisualApplets in SICK products.
SICK Support Portal
Our Support Portal offers community help, tutorials, sample apps and a ticketing system
TOP