Advantages

Safe machine movement
Safe Motion includes the safe monitoring and control of machine movements. Together with different safety products, Safe Motion fulfills many tasks, from standstill to speed and position monitoring. This ensures continuous processes. Safe Motion combines the right hardware, logic and functions for your application. This helps you prevent machine downtime and reduce setup times on your machine.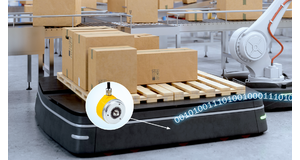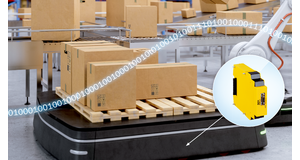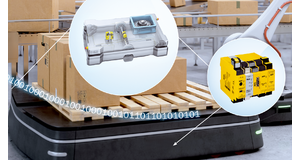 Safe monitoring in mobile and stationary applications
Different requirements necessitate variable solutions. Whether for implementing simple or complex safety concepts: Safe Motion Monitoring and Control from SICK makes this possible in a simple and intuitive way. With Safe Motion Monitoring and Control, you significantly increase the availability of your machine. Save costs as you do not need any additional protective devices.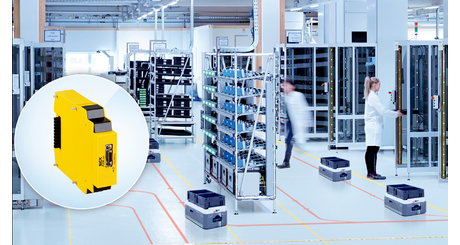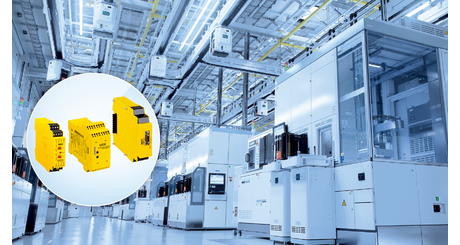 Plug and play for safe movements
Safe Motion from SICK continuously and reliably monitors your machine, turning dangerous machine movements into hazard-free motion. In addition to safety, however, the focus is also on economic efficiency. With Safe Motion, SICK offers functions that reduce downtime and increase machine efficiency. The intuitive software also simplifies the configuration of your application.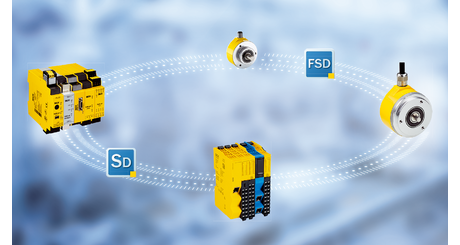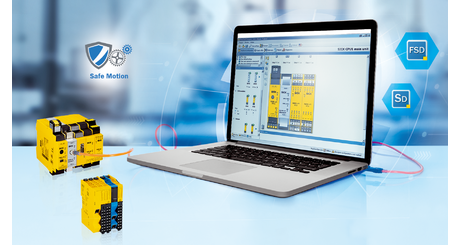 Increases machine performance thanks to drive monitoring
If you know the exact direction of travel, speed and position of a machine part, you can significantly optimize processes. This makes it possible to coordinate and synchronize work processes. This saves you time and money and significantly increases the availability of your machine. Applications up to performance level e can be reliably handled with products from SICK.