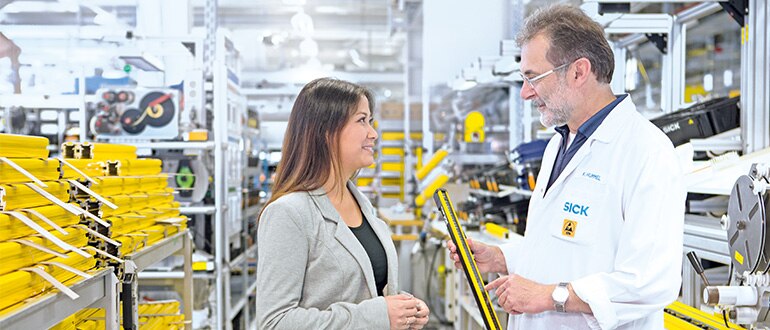 Why we work at SICK?
Good ideas can change the world. At SICK, our entrepreneurial spirit, collaborated environment and commitment to setting innovative standards with our applications and solutions is one reason SICK Canada has enjoyed success and is experiencing tremendous growth and opportunity. Connecting with our international workforce of over 8,000 employees and 50 subsidiaries around the world, we are a global market and technology leader in the field of sensor electronics for factory, logistics and process automation. If you are interested in fulfilling a Career with SICK, please apply to the posting online.
Contact
Human Resources
2 East Beaver Creek Road
Richmond Hill, ON L4E4A3
Email: hr.canada@sick.com

SICK does not accept unsolicited resumes and all applicants should apply to a specific position listed on our careers page to be considered for employment with SICK.

SICK is committed to providing reasonable accommodations for qualified individuals with disabilities and disabled veterans in our job application process. If you need assistance or an accommodation due to a disability, you may contact us at hr.canada@sick.com.

SICK is an Equal Employment Opportunity/Affirmative Action employer: women, minorities, protected veterans, individuals with disabilities.
TOP