Imagine a sensor that can let you know when something is about to malfunction: The IO-Link technology offers a diverse range of options for cost-effective, bidirectional communication between sensors and automation systems. The wrap-around packer from packaging specialist SOMIC is just one example of these systems. Through intelligent sensor and control technology, including with IO-Link sensors from SICK, the machine provides additional options for greater operating safety, packaging quality and output.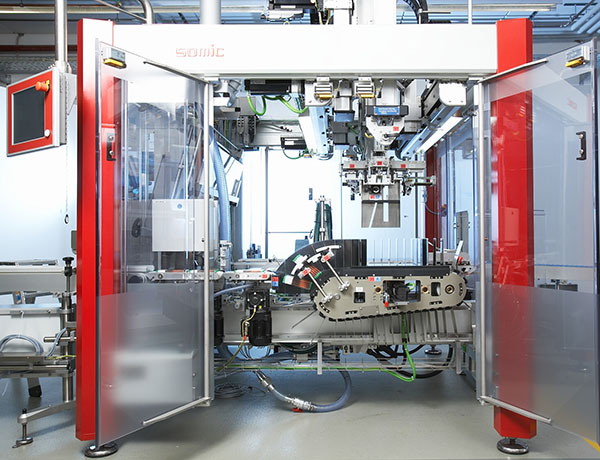 Packaging machine "Wrap-Around-Packer SOMIC 424 W"

SICK sensors with IO-Link: Intelligent process optimization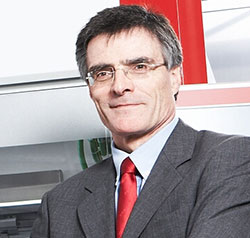 Stefan Julinek, head of design at SOMIC
We fit SICK photoelectric sensors as IO-Link sensors - for example, the WTB4-3 miniature photoelectric sensor for detecting and counting products entering machines, says Stefan Julinek, head of design at SOMIC. The miniature construction of the sensors saves space, they reliably detect different forms of packaging, they have precise background suppression, and because of their special chip technology, they are the natural first choice of IO-Link.
Condition monitoring by active sensor self-monitoring
The SOMIC IO-Link functions are attractive to customers because of prospect of rapid and safe commissioning, consistently high quality of the packaging process, improved availability of the final packaging machines, rapid return on investment, and the ability to carry out remote diagnosis. By far the most important function of IO-Link sensors is their automatic contamination monitoring. "Using IO-Link with SICK sensors, the machine carries out its own active troubleshooting, explains Stefan Julinek. "It warns independently if the optics become contaminated by dirt."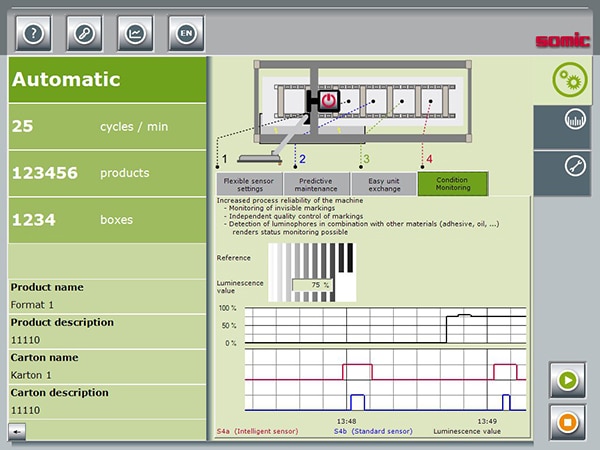 Condition monitoring
As a result of this condition monitoring, the machine operator can carry out preventive maintenance on the system, for example during a planned pause in operation, and avoid unplanned down times. This is how SICK IO-Link sensors contribute to the achievement of even higher levels of availability for SOMIC final packaging machines.
Video: SOMIC packaging machine with IO-Link sensors from SICK
Whether its photoelectric proximity sensors, contrast sensors, magnetic cylinder sensors, or pressure and level sensors - using all the usual physical working principles, SICK provides a wide portfolio of IO-Link capable sensors.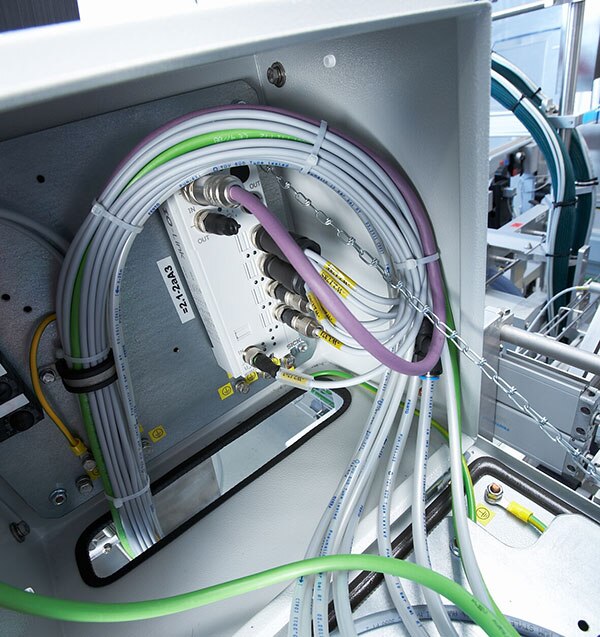 SICK sensors are connected via IO-Link PROFIBUS module - supported by SICK's own sensor function blocks - with the control
Added to this are the matching IO-Link modules for all the usual field bus environments that can be easily and rapidly integrated into different control and automation situations using SICK function blocks. To this end, SICK offers an overall package to provide machine manufacturers and their end customers with intelligent, automated additional functions, and future-proof solutions with a high level of technological security. This process is placing a strong focus on advanced solutions, which enable direct communication between sensors and actuators - without the need to make a detour via an automation system, something that has a significant impact on time in many cases.