Courier, express, parcel, and postal
Courier, express, parcel, and postal
From individual sensors to fully featured integrated systems
A fully featured courier, express, parcel (CEP) hub is one of the most complex combinations of logistics processes conceivable. Throughput and sorting accuracy are, of course, the key factors in the CEP industry. The vast array of technologies as well as process- and business-related parameters need to be optimally aligned in order to arrive at a solution that exactly meets your requirements in terms of performance, process integration, process reliability, and scalability. SICK secures your competitive edge by providing a comprehensive range of individual products, complete solutions, customized systems, and services for all sensor tasks in the CEP industry.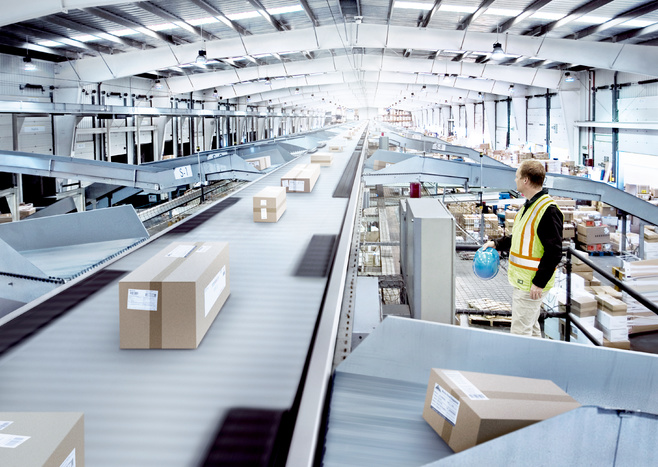 Greater efficiency in the entire supply chain
Intelligent sensor solutions from SICK are driving forward networking in production and logistics.
Working together as equals
Thanks to sensors from SICK, robots perceive more precisely. For all challenges in the field of robotics: Robot Vision, Safe Robotics, End-of-Arm Tooling, and Position Feedback.
Find out more
Industry 4.0 is picking up speed: Automated flexibility for mobile vehicles and carts
Our modular solutions portfolio for mobile platforms now makes it possible to implement line guidance, navigation, positioning, environmental recognition, security and load handling with ease.
By partnering with us, you can benefit from our expertise in the functional safety of productivity-increasing safety solutions. So that your processes run smoothly, man and machine work as a team, and we can jointly push the boundaries of what is achievable.
TOP