The continuous condition monitoring of electrical drives is growing in prominence. This is because the purely digital HIPERFACE DSL® interface makes it possible to provide status data such as the temperature of servo actuators in a format which can be evaluated by control technology. The fully scalable premo servo actuator platform from WITTENSTEIN motion control GmbH, located at Igersheim, Germany, not only uses the future potential of HIPERFACE DSL®, but also benefits from numerous design and safety advantages.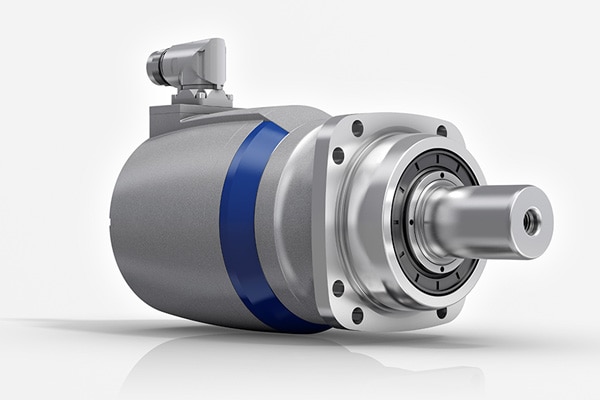 A premo high line servo actuator from Wittenstein, with the HIPERFACE DSL® One Cable solution.
We need digital data and protocols to enable us to look into a machine right down to the motor shaft. Thanks to their HIPERFACE DSL® interface, motor feedback systems such as the EKS/EKM36 and EFS/EFM50 product families from SICK fulfill this prerequisite, which is necessary to ensure efficient condition monitoring. An external temperature sensor can be connected to the motor feedback systems and the values from the sensor - together with other process data from the drive such as speed, voltage, mechanical revolutions, or present diode current (for optical EKS/EKM36 and EFS/EFM50) - can be recorded and digitally transmitted to the controller for evaluation. All of this makes it possible and anticipated development of drive and machine conditions, explains Jörg Peters, Head of Product Management at WITTENSTEIN motion control. Lots of machine manufacturers are becoming more aware of intelligent, future-proof servo technology at the moment because of the influence of Industry 4.0. With the help of their transmission technology, drive solutions incorporating HIPERFACE DSL®-compatible motor feedback systems offer all the options for providing data which can be used for continuous condition monitoring and preventive maintenance.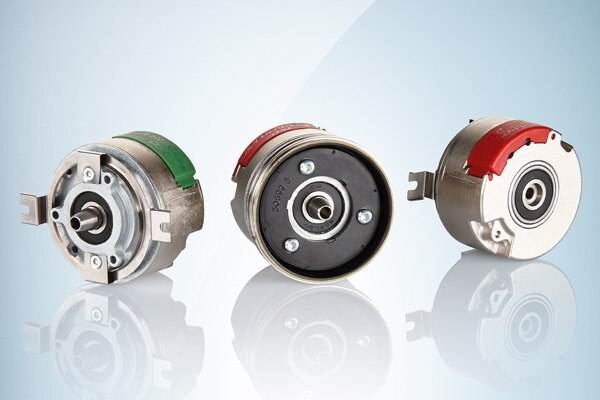 EFS/EFM50 - high resolution motor feedback system for dynamic servo motors
Fully scalable in performance-based increments: The premo servo actuator platform
With the newly developed, fully scalable premo (precise motion) servo actuator platform, WITTENSTEIN motion control GmbH is able to configure motors and gears with application-based performance feature increments from a specific modular system to form customized motor/gear units. In theory, explains Jörg Peters, the consistently modular structure can produce over 40 million possible premo variants in total.
premo and HIPERFACE DSL®: Perfectly prepared for condition monitoring

Servo actuators from the premo platform and motor feedback systems with a digital HIPERFACE DSL® interface make it possible - with the aid of the sensor input on the motor feedback system and a sensor (e.g., for temperature measurement) integrated in the drive - to monitor the status and utilization of the machine part and to use this data for condition monitoring where applicable by means of additional evaluation logic in the controller. Motor characteristics, serial and part numbers, as well as additional data that provides ready assistance for maintenance and replacement, can also be transmitted via HIPERFACE DSL® with the help of the electronic type label functionality. The second goal associated with condition monitoring is the optimization of machine efficiency in order to achieve maximum productivity. Continuous condition monitoring is essential for this, in order to achieve need-based maintenance and thus optimal machine operation.