Flow metering systems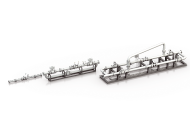 Lowest uncertainty. Precise measurement.
Flow metering systems from SICK incorporate leading ultrasonic metering technology and are delivered as customized turnkey solutions in the form of metering skids or metering runs. The use of the ultrasonic flow meter, as the heart of the system, ensures precise measurement of the gas. The requirement for lowest measurement uncertainty will fulfill all requirements for custody and non-custody transfer purposes.
2 results:
View:

View Gallery

View List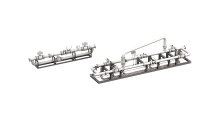 Reliable turnkey solution for fiscal metering
Complete calibration is possible
Customization of instrumentation including gas analyzer, gas chromatograph, and supervisory computer
Seamless integration with the flow computer Flow-X from SICK
Available from Class 150 to Class 2500
Modular design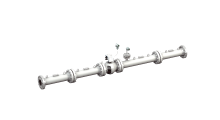 Modular solutions for fiscal metering
Utilises the ultrasonic flow meters FLOWSIC600 or FLOWSIC600-XT
Available from DN 50 to DN 1200 from Class 150 to Class 2500
With calibration the uncertainty of 0.1% is achievable
Customization of system components
Seamless integration with the SICK Flow-X flow computer