Imagine traveling down one of the major classic routes on the bicycle owned by Belgian legend Albéric Briek Schotte - the ledereen Flandrien expo will make this dream a reality for cycling fanatics. Visitors can even compete against one another and give it their all on virtual reality trainers at six different stations. But who will win? RFID technology from SICK will determine the victor.

Scenography combines technology and creativity to offer the public a one-of-a-kind experience. Luk van der Hallen, designer and artist, is a specialist in this area residing in Belgium. The adventure course for the ledereen Flandrien expo is just one of many projects realized by his studio Art + Design. For the course, Luk and his associate Arnout have built replicas of bicycles that carried great names from the history of the Flanders route to success. The expo celebrates the 100th anniversary of this classic race. Thanks to the virtual reality trainers, visitors can experience some of the most famous moments from the past century for themselves.

An ideal combination: RFID read/write device and virtual reality trainer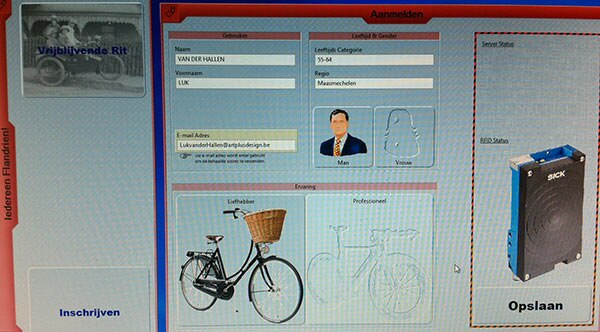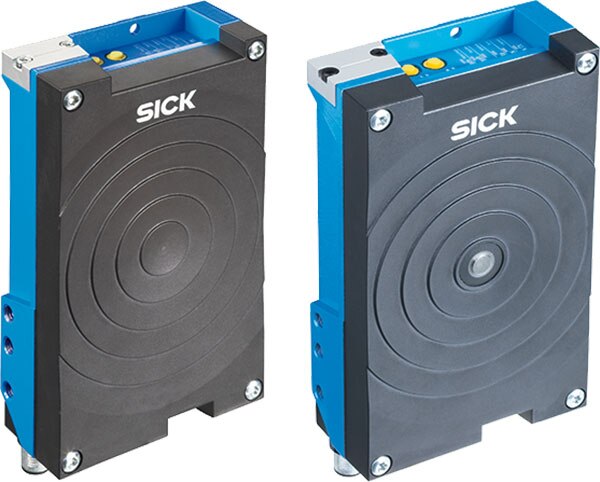 With the relevant software, high-tech home trainers allow visitors to ride a virtual course. This software records and stores the performance of the participants so that they can see their overall ranking. RFH620 RFID read/write devices from SICK are used at every station for quick and easy registration. To store their individual times, each visitor will be given a wristband fitted with an RFID tag. All they have to do is briefly hold it in front of the read/write device and their data will be read, or written back to the wristband once they have finished on the trainer. A simple interface to the computer ranks their individual performance on the virtual reality trainer in a table alongside the other participants. The computer then sends the data online to a central database where it can, in turn, be called up by the internet server to visualize the overall rankings.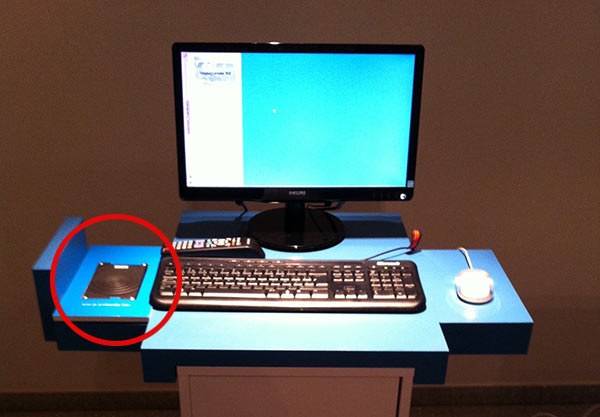 The short scanning range of the RFH620 ensures that wristbands worn by spectators in the area are not scanned as well. The modified antenna reads only the tag held directly in front of the scanner. The quick data transfer of the HF tags also makes them user-friendly. RFID tags are already being used in many museums and exhibition spaces, reports Luk van der Hallen. This helps the staff to monitor where the visitors are, and animations can be adapted to the stream of visitors. http://youtu.be/Jej7l8kjsWY?t=2m58s We will use these possibilities much more often in future. I was also very interested to learn about SICK products during the course of this project. Its large range of industrial sensors will provide me with plenty of ways to surprise my audiences from now on!