At a glance
Let the innovation leader help you ensure tunnel safety
Added safety – fewer backups: These are the key requirements of traffic service providers. As the density of the traffic on our roads increases, the future is all about finding ways to increase the availability of tunnels while at the same time improving safety for road and tunnel users. For 60 years, SICK has been helping road and tunnel operators to take on this challenge, offering innovative products not only for measuring visibility and air quality in routine operation, but also for air flow measurement and smoke detection in emergency situations. Intelligent traffic sensors are absolutely fundamental to ensuring state-of-the-art traffic guidance technology.
Tunnel monitoring

Safe driving in tunnels – from start to finish
The portfolio of tunnel sensors from SICK is designed for urban tunnels, overland tunnels, and tunnels in rail and subway systems. Whether it be routine operation or emergency situations, SICK is your one-stop-shop for virtually all tunnel monitoring applications.
Measurements inside the tunnel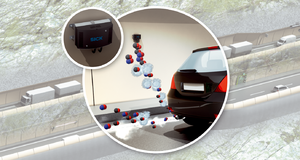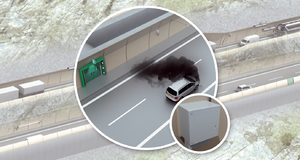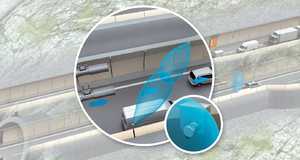 Measurements before entering the tunnel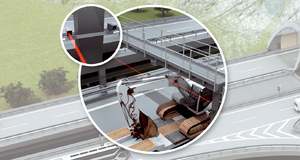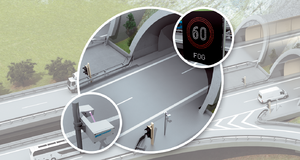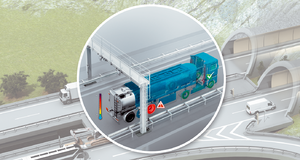 Condition monitoring

For tunnel sensors
The Monitoring Box from SICK provides an effective solution for monitoring and maintaining devices and sensors in tunnels. Device and sensor states can be monitored in real time, and undesired operational states predicted ahead of time. If required, every significant change to the device states is visualized concisely and clearly in a browser-based dashboard, thereby enabling the operating staff to intervene in a timely manner. This ensures the availability of critical device components.
Your benefits