Step 2: Safe position monitoring
Special safety tasks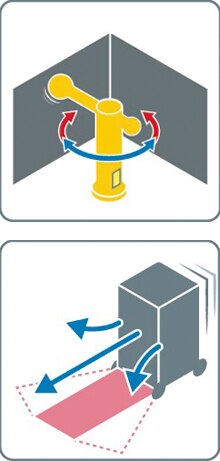 Safe position monitoring of machine parts
Application:
Safe monitoring of machine positions, e.g. when robots are used.

Safe monitoring of machine end positions.
Safe position monitoring of steering axes and swivel arms. e.g., to control monitoring fields of safety laser scanners on automated guided vehicles for speed shifting.
Benefits:
Combination of protection for machines and persons can be realized.
Videos:
How to choose the right safety switch?
Step 3: Technologies
or
and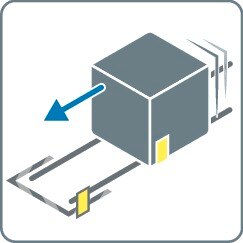 TOP